Lessons from a Unicorn Digital Marketing Assistant who actually does the work:
Looking for niches for virtual assistants? You're in the right place because I share job leads with my community and I've seen it all!

Freelancer opportunities have exploded over the last three years. As the market changes and hiring pool adapts, there are clear, profitable niches for service providers that are more profitable than others.
First of all, know that I've been freelancing since 2009, and I've seen firsthand what online business owners are seeking to hire and what they need help with, and the services they are truly willing to pay top dollar for. I teach my students in Unicorn Digital Marketing Assistant School to be well-rounded assistants/ team players by learning the foundation of all online business and digital marketing… to NOT get stuck on finding the perfect niche.
As you gain experience, on-the-job training and work with a few clients, you'll start to see tasks that you enjoy more, that are in your zone of genius. Awareness is the key that will bring you clarity. When the client brings on new independent contractors and teammates, you can pass off the tasks that you don't enjoy, aren't good at and don't want to do, essentially up-leveling and promoting yourself within the team.


But before we do that let's understand one major thing happening in the online space:
Online business owners are hiring repetitive, admin tasks overseas to virtual assistants. Sometimes even highly specialized tasks like video editing, podcast editing, etc.


So how do you make yourself stand out from the crowd? Don't just be a clock-in, clock-out admin virtual assistant.
Be a versatile digital marketing specialist and a team player that small business owners truly want on their team.
Differentiate with strategy, and implementation, and fill in the gray space of being a project manager, taking responsibility for your results, reporting data and analytics, and helping with the big-picture vision.
Be a unicorn.
That's how you stay competitive.

My goal for you is to discover your niche in this experience phase so you can demand more money and work closely with high-paying clients. Still embrace your "unicornness" by combing digital marketing tasks and strategy advisement in service that makes you top-notch, rare, and irreplaceable.
I've broken it down to 10 in-demand, profitable niches for virtual assistants based on the job opportunities coming my way via hireaunicorn.com. These are mainly jobs from course creators, membership site owners, coaches, service providers, e-commerce shop owners, bloggers, influencers and sometimes brick-and-mortar businesses.
They want to hire a teammate, sidekick, or implementer for their team. Be those things and care about their business. Get results.
This blog may contain affiliate links for programs, tools, and courses that I recommend. If you purchase these programs, I could receive a small commission. Thank you! I only recommend vetted programs and tools I use myself! Please check out my tool & resources guide here.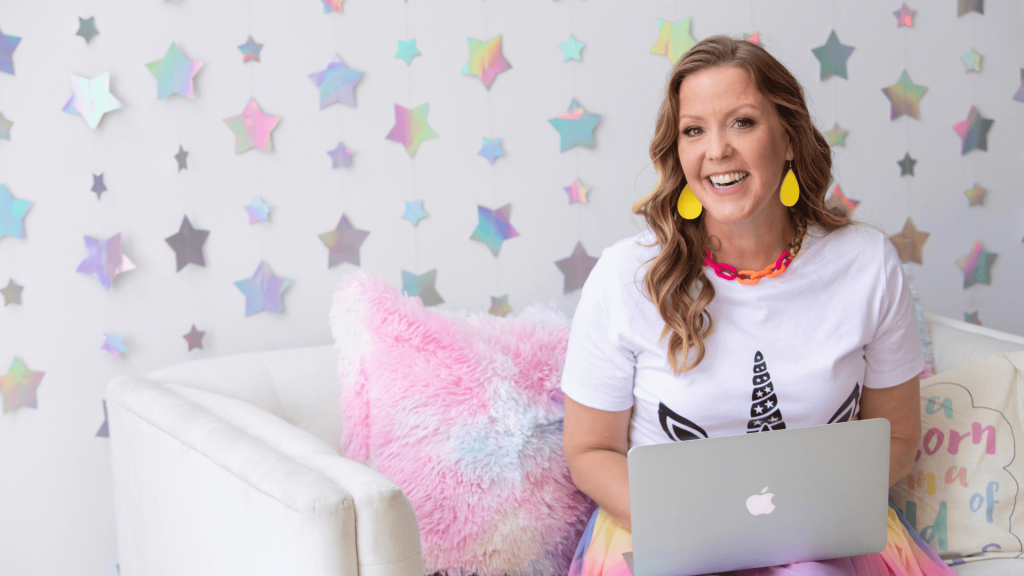 Profitable Niches for Digital Marketing Virtual Assistants
This video will go into more detail. Here's the info about where to find virtual assistant jobs on my YouTube channel:
1) Executive Assistant
Take your administrative and organizational skills up the ladder as an executive assistant to a 7-figure or 8-figure entrepreneur. Click here to learn more about using administrative skills in the online space.
2) Customer Relations Manager
If you've got the people skills and solid workflows that help clients retain and delight their customers, promote yourself so you are managing teams. Tap into your ability to manage inbox, communities, calendars and stay on top of client communications. If you can help make sales from warm leads in the inbox, you can charge more too!
3) Social Media Manager
If you're helping with scheduling and writing posts and engaging on social media, step it up as a social media manager by bringing strategy to the table. An all-star social media manager can charge 2k+ a month for one client. Learn about beginning social media tasks here.
4) Paid Traffic / Ads Manager
Now we're getting closer to the sale by using paid ads to bring in traffic and sales, Facebook, Instagram, Google, Pinterest, LinkedIn all offer advertising. I know ads managers that charge between 2-5k a month per client. Listen to this podcast episode to learn more about the opportunities with ads.
5) Podcast Manager
If you're already helping clients, plan and promote their podcasts, give yourself a promotion to Podcast Manager and bring strategy to the table. You can work closely with the podcast editor, content team and graphic designers to manage the entire podcast project. Read more about podcasting services here.
6. Tech & Automations Expert
Bottom line, if you can do tech and integrate platforms, you should own that with your title. It takes years for someone to learn these skills across many tech stacks. Think about the locksmith who charges $300 and it takes him 3 minutes to pick a lock because it took him/her years to gain the experience to work fast and get results. This is value-based pricing at its finest. Read this article: What is a Tech VA?
7. Community Manager
Between free and paid student communities on Facebook, business owners are community-focused when nurturing and serving their audiences. Bring your engagement strategies, systems and ideas to the table and level up to a Community Manager. I've got a Facebook Community Manager Training here designed to help you master skills and strategies to step up into this crucial role.
8. Content Manager
If you can write, repurpose content, format blogs and understand SEO, promote yourself to a content marketing manager and fully take this over. Your content will drive traffic and email leads … which equals $$$! You can always specialize in platforms too: think TikTok, YouTube or Pinterest! When you can do implementation and strategy, you are a true unicorn teammate. This it the essence of waht we learn as a digital marketing assistant. You can get started here in the UDMA School and work your way up.
9. Launch Manager/ Affiliate Manager
If you're filling the role as project manager on a team, might as well morph into projects that are value-based like managing launches or affiliate programs because they make money for the client. I have an entire podcast series about Launching and a free download for how to get started in Launch Management. Start your launching services here.
10. Pinterest Manager
Another great niche for virtual assistants who have unicorn skills: SEO, graphic design and content marketing. Pinterest is very powerful and gets traffic, creates lead generation and converts to sales. Learn more about Pinterest marketing strategies here.
11. Copywriter
If you have any kind of talent for writing or just love writing, I encourage you to look into copywriting. This is an untapped, unsaturated market for copywriters who can help with emails, sales pages, landing pages, social posts, affiliate copy, shownotes, scripts and blogs. Freelancer writers need to charge no less than $50/hour. I have an entire podcast series on copywriting, get started learning here.
How do you know what services to niche in?
⚡Related Podcast Alert: How to Find your Perfect Niche ⚡
If you're brand new I don't recommend niching down from the beginning. Listen to this podcast if you're trying to figure out your specialization.
One other thing when it comes to profitable niches for virtual assistants:
Know the difference between cost-based pricing and value-based pricing.
Cost-based pricing is trading time for money, it's charging for the exact time it takes to execute tasks. It lends itself to an hourly rate.
Cost-based pricing is the simplest to calculate and means that profit margins are somewhat fixed. You want to move away from this pricing zone because you will always be capped at an hourly rate. Your time turns into a commodity. There is a ceiling price, the maximum the market will bear for that service. Example: business owners will not want to pay $100+/hour for administrative services… ever. With cost-based pricing, you're at risk to be replaced with overseas assistance or anyone who can do it for less.
Value-based pricing means you can charge based on the benefits perceived by the client. It lends itself to project fees. (but is not the same as project pricing)
You're pricing your services based on the value it brings to the client. It disconnects your earnings from your time. Example: writing a sales page that could bring in 100k in revenue. Your clients could pay anywhere from 5k-20k for that page. The time it took to write doesn't matter, but the results do.
Value-based pricing requires you to know the client's goals, KPIs, project goals and the money of what you're creating.
So when you're choosing a niche, aim for the services that offer higher value and are closer to the sale. Think sales pages, launches, email campaigns, ads, affiliate marketing, etc. Even for newer freelancers, service providers and virtual assistants, there is a lucrative sweet spot for the tasks that actually make the clients money and get results.
Ok, now let's get into the job titles and areas to focus on that go beyond being a virtual assistant where you can charge more.
After all "the riches are in the niches."
Ready to learn the digital marketing skills to kickstart your freelance service provider business?
I've got in-the-trenches experience and will teach you everything I know inside the Unicorn Digital Marketing Assistant School.
If you're brand new to the online space, or you've been working online for a while but are still struggling to get where you need to be, this is the course you need.
Because investing in your own growth and development is vital to finding (and getting hired for) those high-end virtual assistant online jobs.
My course will not only give you a solid foundation of digital marketing knowledge and tech skills – it will also give you loads of insider tips and direct job leads from my own network.
I can't usually take on any new clients of my own, and that's why I need more unicorn VAs in my network! I need smart go-getters who I can connect with all of these business owners who are reaching out to me.
Or, are you just starting to explore the idea of working online as a virtual assistant and aren't quite ready to dive right in?
Then you might want to start in my FB group – the Unicorn Digital Marketing Assistant Lab.
This is a great place to dip into the online space whether you're brand new to the idea of working from home, or trying to build your virtual assistant biz.
Here you'll discover free training, regular live videos from me and guest interviews with industry experts, and links to lots of relevant content.
Inside the group, you can also connect with plenty of online business owners and other work-from-home VAs who are building their new success stories.
Or maybe you're already hustling as a successful virtual assistant and just need more opportunities to find those high-level jobs and opportunities?
Then check out my Digital Marketer's Workgroup!
This members-only group is open (by application only) for highly skilled and successful unicorn virtual assistants and freelance marketers.
Inside you'll make invaluable connections with other top-notch digital marketing professionals.
Not to mention the regular top-shelf tech training and virtual brainstorming sessions!
Insider networking with other working freelancers and virtual assistants is a golden opportunity.
Working from home definitely has its perks, but there are challenges too. Sometimes it feels lonely and isolating, right?
Not only do our members support and encourage each other, but I see so many job leads popping up there too.
There are frequent posts like, "Hey – my favorite client needs more help with XYZ but that's not really my thing. Who here can help her?!?"
I am looking for digital service providers and virtual assistants who know:
email marketing
social media marketing
tech automation
website design/landing page design
video editing/graphic design
community management
customer service
marketing funnels
launch support
affiliate management
and more!
This group is intentionally kept small and personal and is one of my own favorite places to hang out online. If you think you might be a good fit – reach out and apply!
How to Become a Virtual Assistant
Infosession with Emily Reagan
LIVE 12pm est Wednesday, Sept. 20
for stay-at-home moms, military spouses, teachers and career-changers
( no pitch, just the goods on what you need to know to stop forever researching and don't waste your money on a basic b set up course.)
The Takeaway
If you want to make more money, level up your job title inside a profitable niche. Position yourself for your dream job… now using these niches for virtual assistants.
It's ok to not have your niche figured out when you start. You can start messy, start dating the clients, and experiment with the work to discover what you like, love and what you're good at. It's perfectly normal to test the waters before you go all in with a niche or specialty! Give yourself grace and permission to test.
If you're already doing digital marketing work, really hone in on the strategy skills that will differentiate you from the sea of virtual assistants.
These examples are broad-range managerial, you can always hone in on a specialty skill like:
web design
copywriting
graphic design
video editing
There are many opportunities for you to carve out your own unique niche with time, experience, and clarity. But start by making yourself the invaluable team player: the unicorn!
Cheering for you!
-Emily, Digital Marketing Consultant and Implementer
"I help smart women learn the in-demand digital marketing strategies and profitable tech skills to get hired as a unicorn digital marketing assistant."
3 ways we can work together:
1. Do you need to acquire digital marketing implementation skills and build your workflows so you can solidly put yourself out there for work? Check out the Unicorn Digital Marketing Assistant School. (It opens twice a year so jump on the waitlist now!… I also share job leads with my students so it's a gateway for anyone who wants to build a freelance business that gives them flexibility and meaningful work). You can also choose to go through the self-study program now. Enroll here.
2. Already doing the work and have clients? But need more clients and a better referral network? Apply for my Digital Marketer's Workgroup. This is a tight-knit community of freelancers like you, supporting each other. Plus I've shared 1,600+ job opportunities with this community.
3. Need to hire a Unicorn Digital Marketing Assistant? Submit your job opportunity here. I'll share with my workgroups totally free.
Further Reading: