Lessons from a Unicorn Digital Marketing Assistant Who Actually Does the Work
I've been working as a freelancer helping clients with social media since 2009. Social is a big part of the online marketing tasks that business owners need to delegate and get off their plate. So let's dive into this role as a social media assistant, coordinator or social media va because there's so much work and it could be a great starting place for you with a digital services freelance business.
The social media virtual assistant position is a great entry-level job to gain experience and then grow your business into full social media management and strategy.
This blog may contain affiliate links for programs, tools, and courses that I recommend. If you purchase these programs, I could receive a small commission. Thank you! I only recommend vetted programs and tools I use myself! Please check out my tool & resources guide here.
What is Social Media Virtual Assistant?
A social media virtual assistant (or social media VA) is someone who creates, schedules, manages, and monitors the content posted to social media platforms. For example: Facebook, Instagram, Twitter, YouTube and/or Pinterest. Depending on the business size and industry/niche, a social media VA can be focused on one or more social media platforms for a client. The position's main goal is to take over the responsibility of keeping up the brand on social media all while implementing the business owner's social media marketing strategies.
(Hint: Businesses are trying to keep up engagement so they can communicate with their people and bring in new people. It also helps with that all-important KLT factor, which you can read more about in my recent blog post.)
You'll see other names for this position… and they're just as sweet:
Social Media Manager
Social Media Strategist
Social Media Director
Social Media Coordinator
Social Media Consultant
Social Media Expert
Social Media Assistant
Social Media Virtual Assistant
Digital Media Assistant
Virtual Assistant
What does a Social Media VA do?
A Social Media VA helps with social media tasks primarily on Facebook and Instagram. But it may also include LinkedIn, TikTok, Pinterest.
I call Facebook the "Facebook Monster" because it needs to be fed new content every day … and that gets really old, especially for a business owner who is focusing on running their business. It's just hard to keep up with the daily posting requirements when a business owner is buried in running their business! They know they need to be active online to get found, be seen and grow.
A social media VA can elevate the burden and "feed the Facebook monster" . This teammate can step in and give the owner a break or supplement their personal voice with other strategic content … or just handle the whole social media account. And with that, social media posts require follow up conversations – a business owner cannot be online all day and needs to guard their time. I also find many business owners hire it out because they just don't know what to post! It's not their area of expertise and they don't want to get sucked into it.
You can start out simple with scheduling posts that the client has written and grow from there. This is a great strategy for getting your foot in the door at this level because there is a TON OF WORK and some clients aren't ready or have the budget for a full-on dedicated social media manager or strategist.
Scheduling Tools to Use as a Social Media Virtual Assistant:
Make your life easier and have a content plan so you can batch schedule your client's posts.
You can use these Facebook scheduling tools :
Meta Business Suite (formerly Facebook Creator Studio) aka the one the algorithms like the most
Later
Planoly
SproutSocial
Smarter Queue
HootSuite
Agorupulse
Tailwind (Pinterst and Instagram)
(So many options!!)
Running a Freelance Business as a Social Media Assistant
Here's an 8-minute video to help you get started. While you're there, be sure to subscribe to my youtube channel so you don't miss future videos, trainings and updates.
Why I Call Myself a Unicorn
Small business owners tend to hire one person to do all of it. As their business grows, the biz owner may start hiring individualized specialists, ie YouTube Strategist, and Pinterest Manager. But it's unrealistic for a small business owner to be able to lead a team and hire 5 different social media coordinators. I teach my students in the Unicorn Digital Marketing Assistant School to learn Instagram and Facebook first, and then consider adding Pinterest or YouTube to their skillset depending on the client's need.
Social media marketing is just ONE aspect of a digital marketing strategy. You need to understand the fundamentals of online business to be the best at selling and driving traffic for your clients.
Social Media Virtual Assistant Rates & Pricing
Some social media VAs do charge hourly and the going rate can be $15-50/hr. That's a wide range, and the most experienced social media coordinators can charge more, especially when you are writing the content, repurposing content without the client's involvement.
When creating proposals: you'll want to gauge the amount of content and whether your client is going into a launch, aka needs more engagement, scheduling, designing and post writing.
You'll find more often than not, social media managers offer pricing packages with a set number of posts and follow-up services. This a good freelance model because it allows you to stop trading time. As you get more experienced, and efficient and learn your client's brand voice, you'll be able to do it quickly and not be penalized with an hourly rate.
One of my most basic services is to post 3 times a week for a client. I break that into a weekly rate and a monthly rate.
Most small business owners are on budgets and like to monitor their costs and know exactly what they are getting. It takes experience to know how much time it will take and exactly what to charge.
REMEMBER No matter what, this service you are providing as a social media VA is invaluable. You are freeing up SEVERAL hours a week for the business owner. Don't sell yourself short if you are taking the time to write and post creative, engaging content. Clients struggle to show up consistently with social media and you're helping bring in new leads, dollars and keeping the algorithms happy.
If you are creating strategy and adding in extra services like video editing with reels, then charge more.
I know social media managers who charge anywhere from $800 a month to $2,000 depending on the package. You can get there!
The Client's Expectations
The hardest part of this job is managing expectations. Social media marketing is a long-term game. It's very unlikely that you'll have immediate viral success, and it takes a while to work out a smooth rhythm with a new client. Help your client have realistic expectations and get him/her to commit to at least 3 months before they can see results. (Especially if their profiles are dead!).
Document your starting stats. Measure and provide key performance indicators to your client to show your results. Too many times I dive in without documenting our beginning data, and it's these stats that will make you look good and you can use to gain other clients.
You will make mistakes. Typos. Bad links. Not the exact client voice. Hopefully you are careful and learn the ins and outs of each social media platform so you can help your client reach its highest potential.
But there's also so much room for growth and success. And if you love the idea of managing it all, my Unicorn Digital Marketing School covers: Facebook and Instagram with bonus trainings in Facebook Community Management. You'll learn how to add in email marketing.
Social Media Tasks to Start With
Part One: Before doing all the writing and completely take over. I suggest you starting with scheduling, posting, doing hashtag research, and designing the social graphics for clients.
You'll also want to be the "engager", following up on comments, engaging users, and spending 15-20 a day on strategic hashtags to bring in new followers. This is ideal to do right around the time of the post to really prime the algorithm and get the most engagement when your post comes out. In simple words, be active on that platform when the post is scheduled.
Check out my blog article about IG Scheduler Tools to help you.
Part Two: After you get familiar with your client's brand, business, offers, customers, FAQs, and social media strategy, you can start helping with the writing and completely take it off their plate.
At this point, call yourself a social media manager!! Definitely promote yourself from a VA or assistant to be able to charge more.
At this level you own the results, so make sure you're tracking your content and reporting to the client.
How to Write for a Client on Social Media
One thing that may make or break your client relationship is your ability to capture their voice and continue their messaging. If a client is constantly having to edit and fix your posts, you are just creating more work for them and I doubt the relationship will last.
Early on, have your client approve your posts and coach you and work your way up to 100% trust.
But before you can achieve this level, you HAVE TO DO YOUR HOMEWORK. Every client's voice and branding style will be unique, and you'll need to adjust your content and post styles with every new client to make it a seamless fit.
So, put in the effort. Read your client's (or potential client's) emails, and previous posts and watch their videos to get a sense of their voice. When I first start out with a new client, I recycle their own wording and verbiage from previous popular posts. It's not easy, it takes time. Certainly, it takes not being afraid to try, get it wrong, and improve. A good client will give you feedback and take the time to help coach you in their style and preferences. A good social media VA will do her/his voice research before posting.
⚡️Related Podcast Alert: Client's Brand Voice
I have a great podcast episode with copywriter and brand voice guru Justin Blackman that will help you capture your client's voice and have total confidence when writing for social media. Click here to listen and soak in Justin's advice. He's the dude who writes brand voice guides for Amy Porterfield, Stu McClaren, Tarzan Kay, and big companies like 5-Hour Energy and Puma. He knows a thing or two about brand voice!
Subscribe: Apple Podcasts | Spotify | Libsyn | Listen Notes
For Biz Owners: How to Hire Social Media Virtual Assistants
As your business grows, you will need help. And finding a new team member can be intimidating. So don't start from scratch. Instead, ask other business owners and friends who they are using as social media managers. A good word-of-mouth referral is king. If someone is killing it online, and you're noticing, ask them who they have hired. Chances are you'll stumble into an underground network of social media VAs.
You can also submit a form here and I'll share your job position with my VAs who have taken my Unicorn Digital Marketing Assistant School… The course graduates will be a solid bet because they'll be able to grow with your business as they already know so much more than just basic social media dos and don'ts.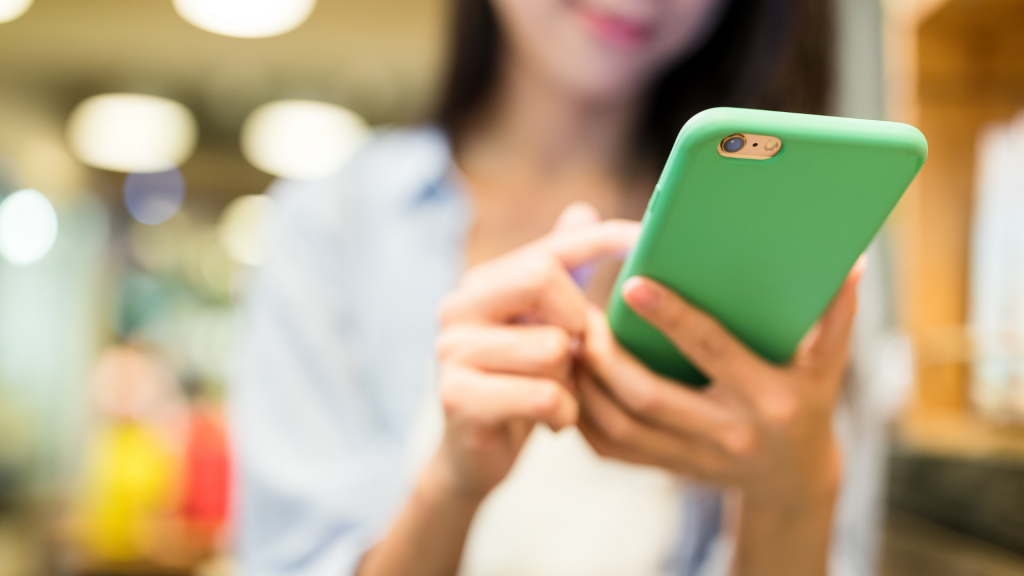 How Can I Get Hired as a Social Media VA?
Business owners want to hire someone who knows what they are doing and has the experience.
If you can get lucky, you can find a business owner to take a risk with you and usually charge a lower rate. Often, it all starts with that first client … paying or not. I always coach my students to volunteer if they have zero experience. Your best bet is to take my Unicorn Digital Marketing Assistant School and let me fill in the gaps of your digital marketing knowledge.
As a bonus – I help my course graduates land their first paying clients! So many businesses are ready to level up and hire a new social media virtual assistant, and are eager for me to match them up with a unicorn VA who can do it all.
How to Up Your Social Media Game
Take the extra training. Learn more. For example, I always suggest diving into Facebook Ads… learning short-form video for TikTok and Reels … getting access to more business pages and stats to see what's working AND understanding search engine optimization (SEO). Find podcasts and webinars to boost your knowledge and skillset. I've got a ton on my podcast: Unicorns Unite.
10 things to set yourself up for success with social media for clients
I would say about 85% of the job opps that come across my inbox are for social media help. So many online business owners need assistance with creating posts, scheduling content, and performing engagement tactics. It takes a lot of effort, planning, creativity, and man hours to keep a social media account going. It's a content hamster wheel of work that never ever goes away.
The good news is there is PLENTY Of work out there.
The downside is that it's such a personal part of a business so it can be extremely difficult to get it right for clients. This episode is a little rant about the pitfalls of managing Facebook or Instagram for clients. I have a feeling you'll enjoy commiserating with me.
I also have 10 things to help set yourself up for success with your next client who requires your social media skills. Enjoy!
⚡️Related Podcast Alert:
10 Things to Set Yourself Up For Success with Social Media Clients 
Subscribe: Apple Podcasts | Spotify | Libsyn | Listen Notes | iHeart Radio
Maybe it's time you learn the Digital Marketing Skills to get booked?
1. Like I said, social media management is only one area of digital media marketing that you can do as a VA. In fact, I have a list of 10 different digital-marketing-related job tasks for you right here so you can see what working online from home is all about!
2. Then sign up for the free Digital Media VA Training Series here.
This is a 15-video tutorial series that will walk you through behind-the-scenes tasks of a digital media VA, including Kajabi, ConvertKit and graphic design, so you can go above and beyond social media
Go check it out to get started in the online space, and I'll let you in on exactly what clients need right now. They're coming to me asking for help for these specific tasks, and if you get those skills, you'll be ready to jump right in with clients of your own.
3. Consider doubling down on your Facebook knowledge and adding Facebook community management skills. I have a 2-hour workshop that will teach you everything you need to know to get hired as a Facebook Community Manager and help digital course creators, business coaches, membership site owners and influencer manage, engage and grow their free and paid Facebook groups. Click here to learn more.
This is a crucial role to many six-, seven- and eight-figure teams that taps into your social media talents and gets you more billable hours with a single client. For many social media virtual assistants, this is the next step!
Curious about starting your own service-based business from home?
This list is for you!
Grab my list of digital marketing-related tasks and services that online business owners are outsourcing and always need help with.
This is a goldmine of services you could be offering to your clients in your digital marketing VA business.
The Takeaway
Start off helping clients with social media, it's a rite of passage to get familiar with social media marketing and learn what works/what doesn't … and then move on up the ladder. You need to learn these skills for your own freelance business anyway. If you really love writing and strategy, this will open the doors to so many other opportunities
Cheering for you,
-Emily, Digital Marketing Consultant and Implementer
"I help smart women learn the in-demand digital marketing strategies and profitable tech skills to get hired as a unicorn digital marketing assistant."
3 ways we can work together:
1. Do you need to acquire digital marketing implementation skills and build your workflows so you can solidly put yourself out there for work? Check out the Unicorn Digital Marketing Assistant School. (It opens twice a year so jump on the waitlist now!… I also share job leads with my students so it's a gateway for anyone who wants to build a freelance business that gives them flexibility and meaningful work). You can also choose to go through the self-study program now. Enroll here.
2. Already doing the work and have clients? But need more clients and a better referral network? Apply for my Digital Marketer's Workgroup. This is a tight-knit community of freelancers like you, supporting each other. Plus I've shared 1,600+ job opportunities with this community.
3. Need to hire a Unicorn Digital Marketing Assistant? Submit your job opportunity here. I'll share with my workgroups totally free.
Further Related Reading for Social Media VAs