Lessons from a Unicorn Digital Marketing Assistant who actually does the work:
There's nothing more that an introverted virtual assistant (or…intrapreneur…) fears more than selfies, live video, and DISCOVERY CALLS.
Can I get an amen?
Especially when you're new and trying to sell your digital marketing and virtual assistant services for the first time.
Discovery calls can be utterly terrifying.
And yet, we know how important they are for pushing the proposal, landing the client, getting the gig, and ultimately making the cash money.
Today I'll give you my best tips for discovery calls so that you'll feel at ease. And you'll be able to confidently sell your services as a digital marketing virtual assistant, freelancer, or service provider.
This blog may contain affiliate links for programs, tools, and courses that I recommend. If you purchase these programs, I could receive a small commission. Thank you! I only recommend vetted programs and tools I use myself! Please check out my tool & resources guide here.
Hey, I'm Emily
I've been freelancing for 10+ years. It's been the perfect work-from-home job for me as a military spouse and mom of four. I've always helped my clients as a digital marketing assistant and manager, I love the work! So now I teach fellow stay-at-home moms and military spouses how to do the same type of freelance work inside the Unicorn Digital Marketing Assistant School and help them skill up and book clients inside the Digital Marketing Workgroup.
I've worked with over 101 clients over the years and I've been on many sales calls. I'm also in a privileged position because I talk to many business owners about their next hires and share their job openings with my community. So I know what business owners are looking for and I get feedback on these calls too.
Side note: If you're a business owner and you'd like me to share your job opening, visit Hireaunicorn.com
First, we gotta flip the script.
If you learn one thing from this article, it's that YOU as the virtual assistant have the power in the discovery call. Please embrace the abundance mindset, because clients are a dime a dozen and there truly are endless work opportunities.
You are using the discovery call to make sure YOU get the right client. You are just as involved as the business owner in the decision-making process.
It's like choosing to see people in their underwear when you're on stage. (Does that image make sense?) The clients are VULNERABLE. They have usually been burned in the past by working with a contractor or teammate that let them down. They are pretty desperate to hire the right person to help them make money.
Pro tip: they don't enjoy this process either.
You want to make sure you get in bed with the right client. You don't want to have any regrets because the wrong client can be your worst nightmare. (Ok – it's not that bad because you can just walk away from bad clients, but who needs the hassle?)
I'd just hate for you to end up wasting your time or doubting yourself because you worked with a less-than-ideal client.
So instead you want to make sure you and the potential client are on the same page and click as a team.
You want to make sure you have similar work styles and can agree on project scope, deadlines, communication methods, strategies and visions, prices and value, expectations, etc.
Ultimately you're vetting them to see if they're a good fit for your valuable time.
Prequalify your client leads.
One of the best things you can do is have questions on your in-take form that pre-qualify your leads and weed out the ones that are immediately a bad fit.
You can do this inside Acuity or Calendly booking tools before they hit "confirm appointment". Use that in-take form!
There are a number of tactics you can do here, but the most important is budget.
If you have someone expecting to hire a $4/hour overseas VA – which I think is unethical btw – get them out of your world here and now!
Set the expectation of prices. This really works well if you are doing custom project fees that are a big investment. Straight up ask if $XXX is in their budget.
Get them in the right mindset. Ask a question that relates to their readiness to hire a steady teammate.
This will eliminate the ghosting when they realize they aren't actually ready. (Here's a podcast on ghosting if this is already happening to you.)
I like to have a drop-down or check mark question that asks, "How ready are you to create change in your business?" (Ok that's a generic fluffy question but you get the idea and can apply it to your services.)
You don't have to wait for the discovery call to realize you're not a good fit to be their virtual assistant.
Rule out the racists and haters while demonstrating your business's core values. I've seen intake forms that straight up ask: are you a racist? Do you hate people who are gay? I believe in inclusivity, do you agree?
Your prospects will quickly understand what you stand for and self-eliminate if they do fall into that category. You can use that for authenticity and honesty in marketing. This is especially effective for copywriters who don't want to be manipulative or work with shady biz owners.
Also – ask key questions about their business. Some people look like they've got it together on the surface when you see their Instagram or website. But when you dig deep and see their basement, you'll quickly learn that most business owners are a bit of an unorganized mess.
That's why they really need your help, to clean up everything from the backend to their actual offers and profits. The intimidation factor goes down as your confidence rises in your ability to help them.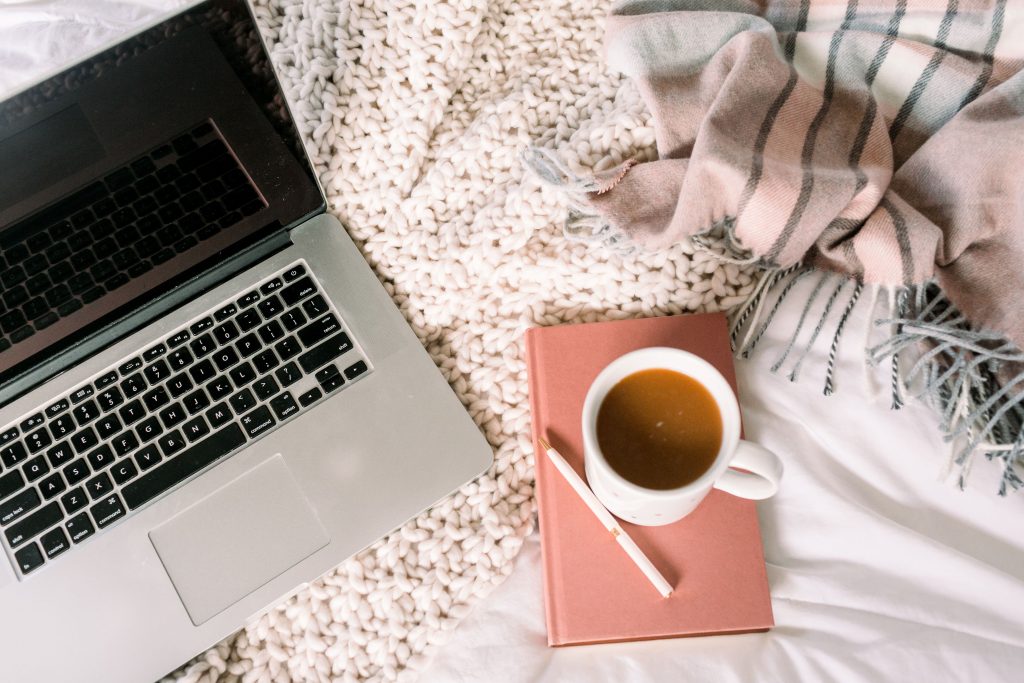 Prepping for the Discovery Call as a Virtual Assistant
Do your homework. Make sure you opt-in to all of their freebies and email lists, join their Facebook groups, look at the offers and social content, and get to know your lead BEFORE the sales call.
Business owners want to hire someone already familiar with their brand. They don't want to have to explain everything to someone new. You'll make a great impression if you are prepared.
Make a google doc with your findings so you can quickly reference it during your call.
I know the prepping is the make-or-break moment. It's what sets the pro apart from the wannabe virtual assistant right away in the discovery call. Clients want attention to detail and to see that you care about their business.
Dressing for the Discovery Call
Duh, look good.
But seriously. Have good lighting, don't wear sweatpants, and don't have your husband snoring in the background.
Get a mini ring light so you're not a floating head in the dark. Make sure your workspace behind you is reasonably neat and professional.
Take the call at your home office – NOT in the car.
Have the kids (and probably the pets) in another room.
Think about your outfit and your hairstyle. Just because you're working from home doesn't give you a free pass to look sloppy. What would you wear if you were meeting a potential client in person? Plan something similar.
I have a great video here with more specifics from stylist Elysha Lenkin about how to look good in your zoom calls. She talks about everything from colors and necklines plus things NOT to wear.
Ultimately it's about being you and being CONFIDENT. Dressing and grooming for the part do help with confidence. Sometimes lipstick just takes me to the next level. I can't explain it. It just does.
Charging your Confidence Before the Discovery Call
Confidence Coach Jen Grosso comes into my Unicorn Digital Marketing Assistant School when we have a live cohort to teach us how to prepare for discovery calls and feel our most confident.

On my podcast, she gave us some amazing tips for building confidence for these sales calls. And you can learn these tricks RIGHT NOW. It's all about body language. I had never heard about this before and thought it was genius.
My fave was the superwoman stance. It gets you in the right mindset to believe in yourself and really works.

Try it especially if you're dealing with imposter syndrome.
You can also listen to pump-up music or take a reflective journey into your "I love me" folder of testimonials.
Remind yourself of the things you've accomplished, even outside of this new virtual assistant work. Focus on your accomplishments, accolades, and other nice things that clients, bosses, and co-workers have said about you.
It will put you in the mood to slay on your discovery call!
Learn Jen's tips for Discovery Call Confidence
How to Run the Discovery Call
Ok – now here's how to run the discovery call.
First off, keep the call to 30 minutes. This will show professionalism and respect for time.
It's way too easy to get off-topic and start chatting it up. Which may seem fun at the time, but doesn't set the best tone.
Note: this is really hard if you click right away or start diving headfirst into strategy. But seriously – try to keep it to 30 minutes.
Have a script to follow. Be organized and have prepared questions so there aren't lagging moments.
Your number one goal is to get the client to share their pain points, so you can understand why they need to hire and what's stopped them in the past, what's gone wrong and right, etc.
You should let the client do 80% of the talking. Do NOT make it all about you. Utilize the speaker-listener technique to show that you're listening and you will earn their trust.
At some point, you will give your spiel: who you are, who you work with, how you work best, and how you can help. Keep it short and relevant. No one needs to know that you love cats, collect vintage teacups, or have a third side hustle.
Be careful that you're not giving away specific ideas and strategies. Otherwise, the call quickly turns into a "pick-my-brain for free" session. I'll admit, it's easy for me to get excited about someone else's business and the potential opportunities that we could tap into.
But they need to pay for the strategy. You can drop a golden nugget just to get them hooked, but don't give it all away!
Too many virtual assistants feel guilty about bringing up money during the discovery call. Don't!
You'll want to enthusiastically say "I can absolutely help you with XYZ. Now let's talk about money."
In sales calls, you want to get your clients nodding yes. Tell them, "It sounds like you want ___ and need____ but you're getting stuck on______. This is what I can do for this price…"
Even if you need some time to figure out their exact totals, you can give them an idea of your rates and packages that fit their needs. Then let them know you will follow up with specific prices.
From here you will put together a proposal and plan for the next steps. Your proposal is an outline of the scope of the project and sets you up by outlining everything that will come together in your contract.
If the project requires me to return with a price, I lay out all the next steps for the client. Like what they can expect from me, and when they'll hear from me. AND I MAKE IT HAPPEN.
And if I say I will send a proposal tomorrow, I do it.
You will sow the seeds of doubt if you don't follow through right from the beginning.
10 Quickie Discovery Call Tips for Every Virtual Assistant
You set the call on your zoom and your calendar links – you run the show.
Connect early, don't be late.
Make sure you RECORD and save the file
Look at the camera to make good "eye contact", try not to look at yourself. Maybe hide your self-view entirely
Practice difficult questions, like you would for a job interview
Take notes
Listen to what the client says, use the speaker-listener technique to repeat pain points
Ask lots of questions.
Watch your body language — be confident!
Let the client do 80% of the talking
2 Secrets to Discovery Calls
We recently had Sales & Offer Strategist Tracie Patterson on my podcast to share her tips and insight to showing up authentically and being good at selling. (Listen to the full episode here.)
The Contract
After the call and you've agreed to work together next comes the contract!
Contracts protect you and outline the scope of the project tasks, clarify details like how you will get paid and make sure you are legally protected in case there are disputes.
They don't have to be intimidating. Download my contract checklist here. It will help you put a proposal together. I highly suggest you save $600 on an in-person lawyer a nd $200 on a template and scoop up attorney Braden Drake's Contract Vault for $30. Braden is a friend of mine and supports service pros with tax and legal trainings.
⚡Related Podcast Alert: The next step is onboarding your new client! ⚡
You did it – you had an amazing discovery call and the client is ready to sign your contract and jump right in. So, now what?
I've got you covered in this podcast with Grace Fortune where she shares the four essential business processes you need as a virtual assistant once you've rocked the discovery call!
Take a break and learn all the details about how to onboard your new client and more:
Listen Apple Podcasts | Spotify | iHeartRadio
How to Become a Virtual Assistant
Infosession with Emily Reagan
LIVE 12pm est Wednesday, Sept. 20
for stay-at-home moms, military spouses, teachers and career-changers
( no pitch, just the goods on what you need to know to stop forever researching and don't waste your money on a basic b set up course.)
The Takeaway: Improving your discovery calls should be one of your first priorities as a virtual assistant.
Because that old adage is true – you never get a second chance to make a first impression.
And business clients are nervous too. They would love to find a confident, smart digital marketing virtual assistant right away.
So if you can knock their socks off in the discovery call, they will be jumping to sign your contract and get on your schedule. And before you know it, you'll be booked out.
How to Level up Your future Discovery Call (and sign that dream client)
If you've read this far and you're eager to really take your discovery calls to the next level, here's the info you need.
Master sales mentor Michelle Terpstra has a Discovery Call Training you could really benefit from.
I offered it to my Digital Marketing Workgroup and everyone loved it — even those freelancers who've been at it awhile.
It's only $47 – completely affordable and totally WORTH IT if it gets you booked with even one new client.
So if discovery calls are really your downfall, her framework will help you turn things around and give you the confidence you need in your next call.
Where to Find Freelance Marketing Clients
If your business is set up, and you're confident in your services but need help connecting with client leads, consider joining my Digital Marketing Workgroup. This is my tight-knit, premier community of freelancers who are serious about growing their freelance business and staying current with marketing strategies.
We have monthly mixers, training, and networking opportunities, plus I share job leads from online business owners looking for digital marketing help.
Or if you're newer to this online space and need to learn all things digital marketing, learn more about my flagship course, the Unicorn Digital Marketing Assistant School. It's the comprehensive course you need to get started as a unicorn digital marketing assistant.
Get ready to sign your next client!
Yes, you really can work online:
Feeling overwhelmed and not sure how you can work from home and build your own online digital media business? Take a deep breath – you can do this. First start here with my list of 10 popular tasks that online businesses need help with the most!
These are the tasks that new clients are constantly asking for help with, and skills that they really need to find in a virtual assistant. Get access to this free download right now. Then make sure your own VA toolkit is up-to-date and relevant, and decide where you might need to invest in new growth and development for your biz.
How to Become a Virtual Assistant
Infosession with Emily Reagan
LIVE 12pm est Wednesday, Sept. 20
for stay-at-home moms, military spouses, teachers and career-changers
( no pitch, just the goods on what you need to know to stop forever researching and don't waste your money on a basic b set up course.)
Further Reading: