Lessons from a Digital Marketing Assistant Who Actually Does the Work
We hear a lot of titles thrown around the online marketing industry, Online Business Manager/Director of Operations, Social Media Manager, Content Manager, and Virtual Assistant.
One title that plays a major role in the outcome of client product launches is a Launch Manager.
This blog may contain affiliate links for programs, tools, and courses that I recommend. If you purchase these programs, I could receive a small commission. Thank you! I only recommend vetted programs and tools I use myself! Please check out my tool & resources guide here.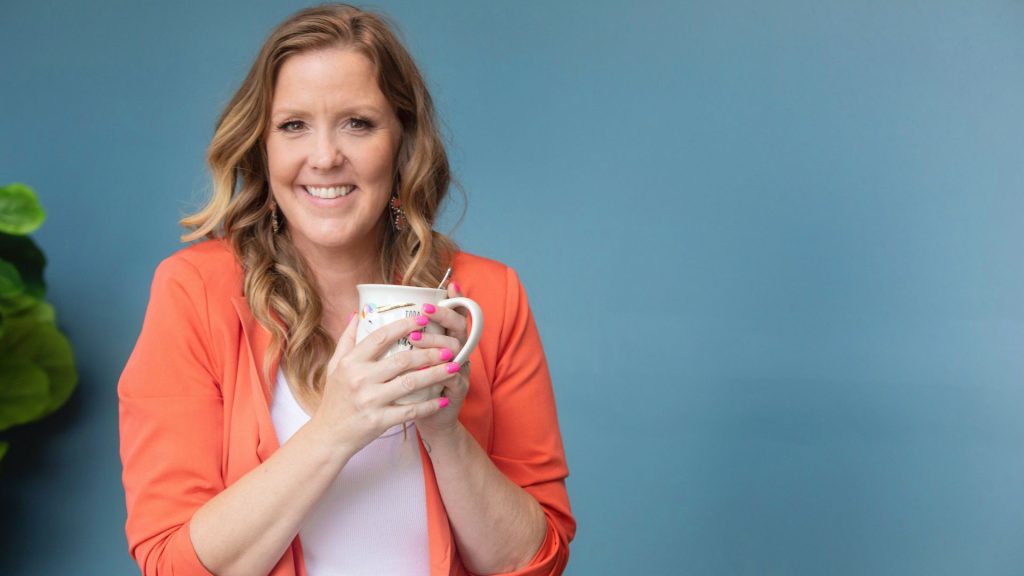 What is a Launch Manager?
A Launch Manager coordinates all the efforts across a company that relates to releasing a product. As a Launch Manager, you're responsible for collaborating with the business owner, the sales and marketing teams, and any contractors and specialists involved in the launch.
In the digital marketing world, you're someone with project management skills and online marketing experience who understands a promotional funnel and all the pieces needed for launch success.
You also help the CEO or CMO from trying to coordinate everything themselves. Allowing them to keep their attention on the visibility opportunities and marketing aspects for the business owner while you become the main go-to person for launch details and questions.
As a general rule, Launch Managers do not create the assets such as emails, graphics, ads, etc. of the launch sales funnel. They coordinate the launch strategy, tech stacks, and timelines to make sure the sales funnel flows smoothly while managing the people doing the implementation work.
Launch Managers keep all parts of a launch moving from start to finish.
▶️ YouTube: How To Do Launch Retrospectives
If you want to learn more about best practices for launch managers, check out my video with Becky Rubenstein.
Subscribe to my YouTube channel for Online Marketing Techie Skills & Strategies for Digital Marketers
What makes a good Launch Manager?
In order to succeed as a Launch Manager you should:
1. Be smart and know all key components of online business and digital marketing strategy. You need to understand:
Marketing campaign tactics
Email marketing
Online business strategy
Conversion rates
KPIs (Key Performance Indicators)
Sales funnels
Tech involved at each step
2. Know how to lead, motivate, and manage people. You must be able to:
Communicate, hold meetings, keep people on track
Juggle multiple projects and meet deadlines
Organize assets and deliverables so team members can perform their tasks
Set up systems and SOPs for teams to follow
Create project and task calendars to stay on track
Be available 7 days a week during launches
Work well under pressure
Fix funnel or technical issues on the fly
As a Launch Manager, you are the orchestrator of the entire launch. To be successful you'll need to know all the launch steps required, plan ahead, and be aware of what's currently working and what's not for other people's launches.
Doing the prep work and research makes you an in-demand asset to any business owner.
One of the best ways to stay in the know is by talking with peer Launch Managers. Compare notes, ask questions, trade ideas, and join a community of specialists in various niches like those inside the Digital Marketer's Workgroup. Learning from peers already doing the work is faster and cheaper than taking those 5k specialty courses and certifications, plus you'll get solutions to common tech or marketing issues. Getting referrals from members who have clients launching is gold when starting out as a Launch Manager.
A supportive community is your secret weapon to leveling up and booking out.
🎧 Related Podcast Alert: Unicorns Unite Launch Series
Tune in to this Launch Series on my podcast to learn more and gain valuable insights on pre-launches, emails, ads, and retrospectives ⤵️
Subscribe: Apple Podcasts | Spotify | iHeartRadio | Google Podcasts | Amazon
How to Become a Launch Manager
One of the easiest ways to start is from ground zero in a launch, especially if you're a newer DMA.
Begin where you're at in your client's business and start taking on smaller tasks for a launch that will help you progress and learn each step. You must understand how everything is connected before you can manage a launch at a higher level.
Skip the high-priced launch manager courses or certifications.
Grab my Launch Manager Roadmap and start moving into the Launch Manager role now.
This roadmap will show you my Marketing Mailroom Method™ and help you work your way up using the skills you have now. You'll discover which tasks to take on so you gain maximum knowledge and confidence in a short amount of time.
Once you have done a few launches, and moved your way through the various tasks required, you'll be in a position to manage.
That's your goal for the $$$.
All it takes is one successful launch as a manager to get you noticed. Before long you'll be regarded as an expert and booked out just from referrals.
Where to Find Launch Manager Jobs
Moving up with your current client is the easiest to become a launch manager– their referrals expedite your success.
Communities where business owners hang out are another way to find those who need launch help. My Digital Marketer's Workgroup for freelancers posts jobs daily from business owners looking for an assortment of online marketing help including launching. (Looking for a marketing assistant to help you? Post your job here.)
Join course creation FB groups such as Kajabi and offer genuine advice when they've asked a question. Course creators will notice if you're being authentic or just soliciting business.
Think about taking additional courses such as Amy Portorfield's Digital Course Academy.
Referrals are also a great way to move into this specialized niche. After working with a few clients, ask them to mention you to their peers who may also be launching.
Curious about starting your own service-based business from home?
This list is for you!
Grab my list of digital marketing-related tasks and services that online business owners are outsourcing and always need help with.
This is a goldmine of services you could be offering to your clients in your digital marketing VA business.
-Emily, Digital Marketing Consultant and Implementer
"I help smart women learn the in-demand digital marketing strategies and profitable tech skills to get hired as a unicorn digital marketing assistant."
3 ways we can work together:
1. Do you need to acquire digital marketing implementation skills and build your workflows so you can solidly put yourself out there for work? Check out the Unicorn Digital Marketing Assistant School. (It opens twice a year so jump on the waitlist now!… I also share job leads with my students so it's a gateway for anyone who wants to build a freelance business that gives them flexibility and meaningful work). You can also choose to go through the self-study program now. Enroll here.
2. Already doing the work and have clients? But need more clients and a better referral network? Apply for my Digital Marketer's Workgroup. This is a tight-knit community of freelancers like you, supporting each other. Plus I've shared 1,600+ job opportunities with this community.
3. Need to hire a Unicorn Digital Marketing Assistant? Submit your job opportunity here. I'll share with my workgroups totally free.
Further Reading