Lessons from a Unicorn Digital Marketing Assistant who actually does the work:
Here it is – my long-awaited book list! This is one thing I get asked about all the time. So I knew it was definitely time to highlight all of my favorite digital marketing books for virtual assistants here in one spot.
If you know me at all, you know that I'm just not the type who likes to get too comfortable with the same stuff. I'm always on the lookout for new resources and networking opportunities, both as a digital media marketing assistant and as a small business owner.
Plus, I'm a huge reader. So it only makes sense that books are a big part of my professional growth and development.
And I think that there are a lot of reasons you should add these to your TBR pile, too. (The to-be-read pile, for those of you who aren't already huge readers).
Grab a few of these books to start leveling up your digital marketing skills. You'll be positioning yourself with the knowledge to become a sought-after strategist and freelance marketing consultant!
This blog may contain affiliate links for programs, tools, and courses that I recommend. If you purchase these programs, I could receive a small commission. Thank you! I only recommend vetted programs and tools I use myself! Please check out my tool & resources guide here.
PRO TIP – not a fan of reading, or feel like you're too busy to just sit and read a book? Stay with me here…
…grab your earbuds and sign up for a free trial of Audible to start listening to these books on audio.
Trust me, it's not the same as those dusty old books on CD your grandmother used to borrow from the library. Put on those noise-canceling headphones and take advantage of your next morning commute, school pick-up line, laundry marathon, or morning run. You'll be surprised at how much you'll learn in just 30 minutes a day.
Now – here are the books you NEED to read if you're a digital marketing freelancer or virtual assistant:
From the publisher: "If you use the wrong words to talk about your product, nobody will buy it. Marketers and business owners struggle to effectively connect with their customers, costing them and their companies millions in lost revenue.
In a world filled with constant, on-demand distractions, it has become near-impossible for business owners to effectively cut through the noise to reach their customers, something Donald Miller knows first-hand. In this book, he shares the proven system he has created to help you engage and truly influence customers.
The StoryBrand process is a proven solution to the struggle business leaders face when talking about their companies. Without a clear, distinct message, customers will not understand what you can do for them and are unwilling to engage, causing you to lose potential sales, opportunities for customer engagement, and much more.
In Building a StoryBrand, Donald Miller teaches marketers and business owners to use the seven universal elements of powerful stories to dramatically improve how they connect with customers and grow their businesses…"
by Gino Wickman
From the publisher: "Visionaries have groundbreaking ideas. Integrators make those ideas a reality. This explosive combination is the key to getting everything you want out of your business. It worked for Disney…it worked for McDonald's…it worked for Ford…It can work for you.
From the author of the bestselling Traction, Rocket Fuel details the integral roles of the Visionary and Integrator and explains how an effective relationship between the two can help your business thrive. Offering advice to help Visionary-minded and Integrator-minded individuals find one another, Rocket Fuel also features assessments so you're able to determine whether you're a Visionary or an Integrator."
Here's where you can find my full, personal review of Michael Hyatt's book. Check it out for the full details!
From the publisher: "Most people think productivity is about finding or saving time. But it's not. It's about making our time work for us. Just imagine having free time again. It's not a pipe dream.
In Free to Focus, New York Times bestselling author Michael Hyatt reveals to readers nine proven ways to win at work so they are finally free to succeed at the rest of life–their health, relationships, hobbies, and more. He helps readers redefine their goals, evaluate what's working, cut out the nonessentials, focus on the most important tasks, manage their time and energy, and build momentum for a lifetime of success."
From the publisher: "Conventional accounting uses the logical (albeit, flawed) formula: Sales – Expenses = Profit. The problem is, businesses are run by humans, and humans aren't always logical.
Serial entrepreneur Mike Michalowicz has developed a behavioral approach to accounting to flip the formula: Sales – Profit = Expenses.
Just as the most effective weight loss strategy is to limit portions by using smaller plates, Michalowicz shows that by taking profit first and apportioning only what remains for expenses, entrepreneurs will transform their businesses from cash-eating monsters to profitable cash cows."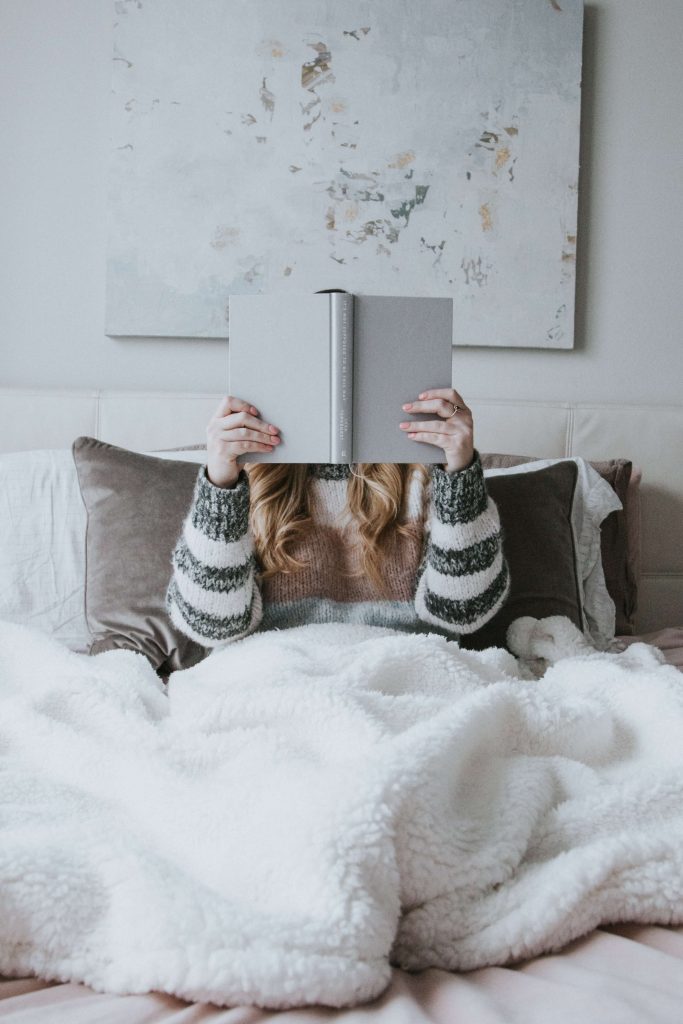 From the publisher: "In The Big Leap, Gay Hendricks, the New York Times bestselling author of Five Wishes, demonstrates how to eliminate the barriers to success by overcoming false fears and beliefs. Fans of Wayne Dyer, Eckhart Tolle, Marianne Williamson, and The Secret will find useful, effective tips for breaking down the walls to a better life in The Big Leap."
From the publisher: "Are you ready to fill your life with more peace, power, and joy?
We Should All Be Millionaires details a realistic, achievable, step-by-step path to creating the support, confidence, and plan you need to own your success and become the millionaire the world needs you to be.
Only 10 percent of the world's millionaires are women, making it difficult for women to wield the economic power that will create lasting equality. Whatever is stopping you from having seven figures in the bank—whether it's shaky confidence, knowledge gaps when it comes to wealth-building tactics, imposter syndrome, a janky mindset about money (it's okay, we've all been there!), or simply not knowing where to begin—this book shows you how to clear every obstacle in your way, show up, and glow up."
by Gino Wickman
From the publisher: "Do you have a grip on your business, or does your business have a grip on you?
All entrepreneurs and business leaders face similar frustrations—personnel conflict, profit woes, and inadequate growth. Decisions never seem to get made, or, once made, fail to be properly implemented. But there is a solution. It's not complicated or theoretical. The Entrepreneurial Operating System® is a practical method for achieving the business success you have always envisioned. More than 80,000 companies have discovered what EOS can do.
In Traction, you'll learn the secrets of strengthening the six key components of your business. You'll discover simple yet powerful ways to run your company that will give you and your leadership team more focus, more growth, and more enjoyment. Successful companies are applying Traction every day to run profitable, frustration-free businesses—and you can too."
by Chet Holmes
From the publisher: "Chet Holmes helps his clients blow away both the competition and their own expectations. And his advice starts with one simple concept: focus! Instead of trying to master four thousand strategies to improve your business, zero in on the few essential skill areas that make the big difference.
The Ultimate Sales Machine shows you how to tune up and soup up virtually every part of your business by spending just an hour per week on each impact area you want to improve—sales, marketing, management, and more."
From the publisher: "What most businesses really have is a "funnel" problem. Your funnel is the online process that you take your potential customers through to turn them into actual customers. Everyone has a funnel (even if they don't realize it), and yours is either bringing more customers to you or repelling them.

Over the past decade, we have run tens of thousands of split tests to figure out which funnels work for almost every situation you can dream of. If your goal is to generate leads, we have funnel frameworks and scripts for that. If you want to sell a product or a service, there are frameworks and scripts for that as well.

The sales funnel frameworks that you will find inside these pages have now helped literally tens of thousands of companies around the world to grow faster than ever before. This book will give you access to all the processes, funnels, frameworks, and scripts that we use to scale our companies online so you can fix your funnel and turn it into the most profitable member of your team!"
by Kim Scott
From the publisher: "The idea is simple: You don't have to choose between being a pushover and a jerk. Using Radical Candor—avoiding the perils of Obnoxious Aggression, Manipulative Insincerity, and Ruinous Empathy—you can be kind and clear at the same time.
Kim Scott was a highly successful leader at Google before decamping to Apple, where she developed and taught a management class. Since the original publication of Radical Candor in 2017, Scott has earned international fame with her vital approach to effective leadership and co-founded the Radical Candor executive education company, which helps companies put the book's philosophy into practice.
Radical Candor is about caring personally and challenging directly, about soliciting criticism to improve your leadership and also providing guidance that helps others grow. It focuses on praise but doesn't shy away from criticism—to help you love your work and the people you work with.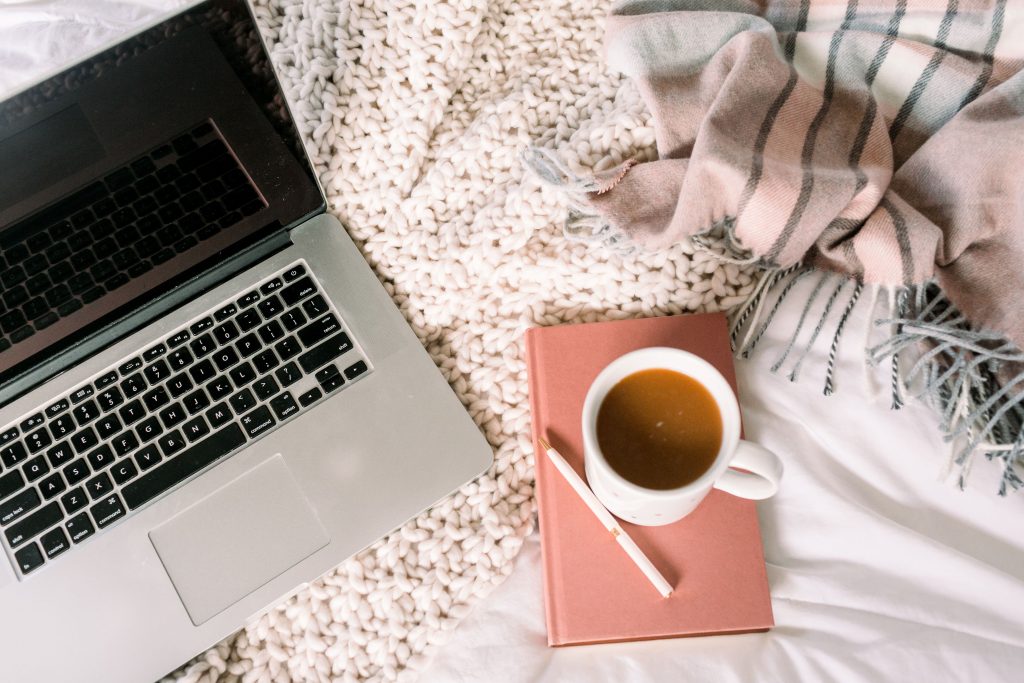 A bonus book opp! Join me on my podcast as I discuss the New York Times best-selling book Essentialism: The Disciplined Pursuit of Less by Greg McKeown and how you can apply 3 essentialist principles to your client work as a virtual assistant, service provider and/or freelancer.
Take a break and listen to the best nuggets I gained from this great book:
How to Sign Better Clients and Make More Money as a Virtual Assistant
LIVE 12pm est Tuesday, Oct. 17
>>> for current virtual assistants and accidental freelancers <<<
(learn how to book clients without shameless self-promotion or having to send 1 single cold DM)
The Takeaway: Stay on top of digital marketing strategy with these must-read book recommendations!
I see you – you're a busy go-getter who tends to get bogged down in the daily details. Believe me, I've been there too.
So trust me here. Grab a couple of these books to read and find a few minutes of "me time". You will be inspired, motivated, and excited to share your new insight with your clients.
Squeeze in some reading time on the treadmill or while you're waiting in the car line after school. Skip the mindless Netflix binge fest one night and settle in bed for a few chapters. Download a couple of audiobooks on your phone and take advantage of that long afternoon commute or those late nights cleaning the house.
It will really make a difference in your mindset and motivation, and add hot new digital marketing tools to your arsenal!
Now- let me know which one you're going to read first!
-Emily, Digital Marketing Consultant and Implementer
"I help smart women learn the in-demand digital marketing strategies and profitable tech skills to get hired as a unicorn digital marketing assistant."
3 ways we can work together:
1. Do you need to acquire digital marketing implementation skills and build your workflows so you can solidly put yourself out there for work? Check out the Unicorn Digital Marketing Assistant School. (It opens twice a year so jump on the waitlist now!… I also share job leads with my students so it's a gateway for anyone who wants to build a freelance business that gives them flexibility and meaningful work). You can also choose to go through the self-study program now. Enroll here.
2. Already doing the work and have clients? But need more clients and a better referral network? Apply for my Digital Marketer's Workgroup. This is a tight-knit community of freelancers like you, supporting each other. Plus I've shared 1,600+ job opportunities with this community.
3. Need to hire a Unicorn Digital Marketing Assistant? Submit your job opportunity here. I'll share with my workgroups totally free.
Further Reading: