My goal with this blog is to teach anyone who's *digitally* curious how to become a virtual assistant.
You're probably here because you keep hearing about this remote work possibility but it sounds confusing and vague.
Maybe you see friends working online and you're thinking, "How did she do that?!"
Or maybe you already know that this VA work is a lucrative side hustle and you just need help getting started and finding clients.
For all those reasons, you're in the right place. I've been working as a "VA" for more than 12 years and I'm here to share what I know so that you can get started quickly.
I didn't know about this opportunity 12 years ago.
I was dabbling in the freelancer world with a couple of clients and I did NOT know what I was doing or why my clients kept calling me a military acronym VA. LOL.
You are ahead of the game because you are here, open-minded, and willing to learn. You can fast-track with your mindset and save yourself years of figuring it out the hard way.
This blog may contain affiliate links for programs, tools, and courses that I recommend. If you purchase these programs, I could receive a small commission. Thank you! I only recommend vetted programs and tools I use myself! Please check out my tool & resources guide here.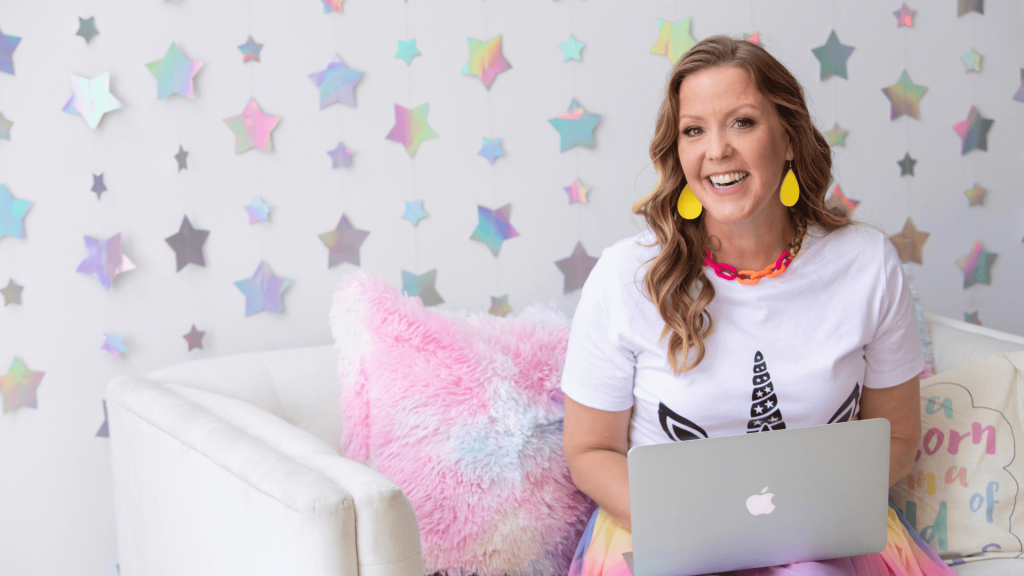 I'm here to help you learn everything you need to get started.
I've been freelancing for a while, (I've worked with some top names) shared over 1000 jobs with my community, and know this space well – what clients are looking for when they hire teammates and contractors.
First of all, this is a legit work-from-home job. It's not an MLM, call center, or survey job. You really can take what you used to do in an office and do it virtually for paying clients from the comfort of your kitchen table … or sofa … or beach house. (I wish!)
Being a virtual assistant was the perfect fit for me. I had a college degree and a slew of great jobs, but as a military spouse, I moved too much to keep up with a career. I had to keep starting over with low pay, no vacation time, and not a lot of job openings/options.
And to be really truthful, once I had kids everything changed for my own career.
I needed flexible work so I could be with my family, take them to doctor's appointments, and playdates. I wanted a balance of challenging work with present mom time. But I also wanted my own money for my dreams and needed extra income to pay for these kids! (PS I have four!)
So this blog post will help you get started as a unicorn digital marketing assistant.
Let's set the record straight. You DO NOT have to take a course to teach you how to be a VA. I did it without one, and you could too.
But I'll be honest. The market is getting more saturated. People that have been working online during the pandemic are eager to make it a permanent lifestyle.
It's important that you find a way to get the upper edge and stand out from the crowd.
Paid courses can help you fast track, fill in holes, help you specialize, put you in the right communities to get work and be referred work, and help you narrow in on the services that are highly sought-after by online business owners.
So let's dive in …
What is a Virtual Assistant?
A virtual assistant is an umbrella term in the online world meaning a teammate who works on the back-end of a business. As much as I don't love the term, VA is a widely used industry term and a catch-all that means different things to different people.
Generally speaking a virtual assistant or "VA" is an administrative assistant who works remotely, performing normal office administrative tasks. Often it's someone who has a list of reoccurring and/or one-time tasks and responsibilities they perform so the business owner can focus on income-producing, managerial and visibility efforts. VAs can do secretarial work, calendar management, inbox management, data entry and other admin support.
But lately online business owners have been using the term virtual assistant to mean teammates who are much more than just admin support. These "VAs" are involved in digital marketing, bookkeeping, customer experience and technical support.
Basically, if the job can be done by someone else in another location, everyone is calling that role a VA.
I don't love it, but it is what it is.
Quite often a VA is implementing tasks AND managing and coordinating: deadlines, projects, launches, affiliate programs, other contractors. At some levels and situations, a VA can be a project manager or an online business manager. (Click here to read a blog about the difference of VAs, PMs, OBMs and DOOs.)
VAs can (and should) be doing WAY more than admin tasks.
Because virtual assistants can help with digital marketing and everything under the sun that's related.
I wrote an article about social media VAs (click here to read) and how they specialize in social media management: graphic design, copywriting, scheduling and engagement. This VA may even help with social media strategy! This Social Media VA role is a prime example of work that is specialized and NOT entry-level, run-of-the-mill admin work.
I'm going to be honest with you, the online business owners who come to me to hire my VAs want someone on their team who can wear many different hats.
They want a mix of admin support and digital marketing assistance.
Quite often these business owners already have a strategy. They've usually taken a course from a big wig like Amy Porterfield, Stu McClaren, James Wedmore, Jeff Walker, Marie Forleo, to name a few.
Or they have hired a business coach and need a trustworthy, dependable teammate to help implement the strategy.
There's not enough time in the day to do it all. They need a VA to help get it all done and executed.
It's easy for online business owners to hand repetitive admin tasks overseas to a VA who charges a fraction of our U.S. minimum wage. I don't agree with taking advantage of labor this way, but it happens.
How can you stand out and be competitive as a new VA?
Answer: You offer more than just admin services AND you position yourself to be a long-term TEAMMATE who is invested in the client's business and dreams. In my own words: be a Unicorn VA.
(Need convincing for this whole absurd, sparkly unicorn thing?? Here's a blog that explains it all.)
The Virtual Digital Marketing Assistant
This is the niche I've carved out for myself and my students who take my Unicorn Digital Marketing Assistant Course. I've worked for 13 years doing digital marketing tasks backstage for my clients. I love this work. It's creative, challenging, and very much in demand with online business owners. My clients called me their VA, and I rarely did admin work. (Here's a list of the services that I did offer.)
The need for these online marketing services is going NOWHERE. It's here to stay.
More importantly, this type of virtual work lends itself value-based pricing, meaning when you get experience and get really, really, really good at it clients will pay more for these marketing services, especially when compared to traditional admin services.
Ultimately I see being a "unicorn digital marketing assistant" as your gateway to working online. Once you start gaining confidence, rack up the experience, and build your reputation, YOU WILL want to specialize or "niche down" and you'll be able to charge more.
You will be able to narrow down on the tasks you really enjoy and excel at and create your own unique offering.
Virtual
Digital Marketing Services to Offer
Email Marketing
Content Marketing
Social Media Management: Facebook, Instagram and LinkedIn
Pinterest Marketing
SEO
Website Updates & WordPress Maintenance
Copywriting: Sales Pages, Funnels, Social Media, Emails, Blogs
Editing and Proofreading
Community Management
Graphic Design
Video Editing, especially for YouTube, Instagram, TikTok and Pinterest
Pinterest Marketing
Launch and Webinar Support & Management
Affiliate Program Management
Facebook and Google Ads
Marketing Funnel Tech Building
Website Design
There are a lot of options here, don't be overwhelmed! Listen to this podcast to learn about the first 3 tasks I recommend a business owner hand off to their digital marketing assistant.
What kind of industries can VAs work in?
This is the really cool thing, in almost any industry!!! That leaves the door wide open for you to show up with your past work experience, education, talents, passions, and hobbies and service almost any kind of business owner.
Yeah, you could do the work you actually love and make an impact in the world with your skills!
Most of my earlier clients were creative entrepreneurs and bloggers who were doing 1:1 services and trying to get online to build a brand to monetize their talent with digital products like courses, workshops, ebooks, memberships, etc.
There are also plenty of brick-and-mortar businesses that need help with social media and getting found online via all the searches and getting foot traffic. The global pandemic has made this even more paramount!
There are so many opportunities for helping other local service providers like real estate agents (I've got a podcast about this), bakeries, boutiques, service stores, beauty salons, etc.
Many business owners are trying to establish e-commerce stores and social shopping outlets to sell their products, their referral products (like the Amazon affiliate program), or even dropshipping products.
The current digital economy lends itself to helping so many business owners. There's so much freedom for you to pick an industry (or not) and focus on a selection of services, especially if you have experience in that space.
Are you thinking "YAAAASSSS! This is so me. I know I want to do this for a living!"
Then you are in the right space. And I'm more than excited to nerd out with you about this stuff!
⚡️Podcast: 10 Tips for Starting Out as a New Virtual Assistant or Digital Service Provider
This podcast has tips from my community for anyone starting new.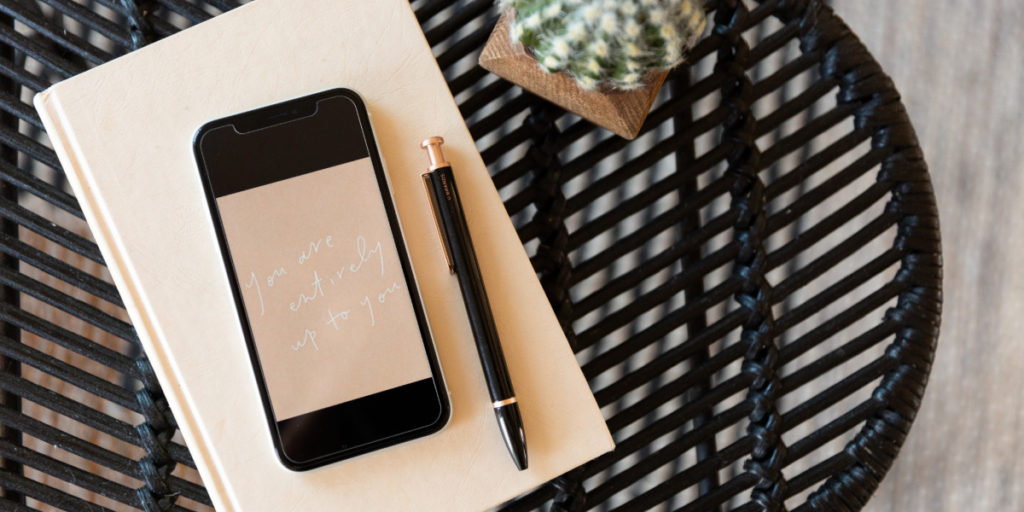 Now…Let's talk about how to transition to the online space as a freelancer.
8 Steps for How to Become a Virtual Assistant
Step 1: Brush Up on your Online Admin Services
I really encourage you to get up to speed with how things are done online. If you haven't worked in a decade because you've been having babies (you go, momma!), or you're new to this industry and this type of work, it's not hard.
Here are the admin platforms to learn to become a virtual assistant:
Google Workspace (also known as Google Drive) – It's a must.
Inbox Management – Learn how to use filters to sort out emails. Start a FAQ index in a Google Sheet so you can respond to clients. Check out Streak for inbox management
Get familiar with how businesses organize their systems and processes with Standard Operating Procedures or SOPs. (This podcast will give you a better idea about what I'm talking about.)
Be aware of Customer Relationship Management (CRM) platforms – Most businesses will track their leads, current clients, sales through CRM tools. In the online space this could be a simple email marketing platform like Mailchimp, or a database on a Google sheet or in a complex software like Pipedrive or Infusionsoft.
Get familiar with Project Management Tools. Asana, Trello*, AirTable, Monday, ClickUp, etc. Gosh, there's so many.
Get a list of all my fave tools here
You don't need to learn each one of these, just know they exist and that each client may use a different one. Learn the lingo. So if you are familiar with the top tools, you can adapt to your clients' ways of doing things and find the platform's tech trainings and library to learn the in-depth tasks and minutiae.
*I use Trello in my business, it's FREE, but this is an affiliate link. If you end up upgrading your account I could earn a small commission.
Step 2: Learn Digital Marketing Strategies and Tech Skills
You've gotta be familiar and savvy with online marketing strategies and tech tactics to be able to help your business owners online. It's required.
The problem is it can take years and thousands of dollars to learn everything you need to know to be a desirable hire as a new virtual assistant.
You can YouTube and Google your learning. You can spend $3,000+ dollars on the latest bigwig's marketing course that doesn't always teach the hows and doesn't cover everything linearly.
And then add in all the micro courses that can take HOURS AND HOURS and even more moola to piece it all together.
This is why I created my program to get you up to speed quickly on what business owners expect their VAs to know and implement… and learn it linearly so it all makes sense. You can learn more about my Unicorn Digital Marketing Assistant School here.
If you don't have a year or two to spend taking all of the little courses and tutorials, this is a way to get in and out and have someone who has been doing the work streamline it with the need-to-knows.
There are other VA programs, in all different price ranges, that will teach you how to set up your business but these real-world clients don't care about that.
Clients only want to hire you if you can implement their marketing strategy and really get it.
And they'll expect you to understand digital marketing, because they want to hand you the strategy and have you run with it.
They want to give you a tour of their business and have you bring your digital marketing and admin skills to the table. No, they don't want you learning on their dime. They don't want someone who is brand new with no real skills or knowledge.
It's getting competitive out there and solid digital marketing skills make you stand out.
My course is designed to fill in the digital marketing holes and accelerate your marketability. Yes, we cover setting up your business; however, my emphasis is on giving you NEW HARD SKILLS to get you hired. You bring your amazing soft skills and it'll be the perfect match! (DM me on Instagram @emilyreaganpr if you have questions)
To start learning, join my Facebook community and start learning from other experts and freelancers now and subscribe to my Unicorns Unite podcast to start piecing things together.
Step 3: Decide on Your Digital Services
Deciding on the services can really hold new service providers back from moving forward in their business and taking on clients.
This is one of the main reasons I advise new service providers to go all in with being a Unicorn Virtual Assistant.
This way you'll learn firsthand what services you love, what you don't love, what you're good at and what realistically your clients need.
I built my business by saying "yes" and allowing clients to keep services in-house with me rather than hire more contractors. Here's my starting out story here. I learned so much on the fly and on the job.
You do not have to figure it all out at the beginning.
So much of this online world is fluid and dynamic, with tasks, strategies, and best practices that are changing EVERY DAY.
If you don't know what to offer, start by taking this 2-minute quiz here. It's based on your DISC personality and will help you lean on your personality strengths. The quiz provides digital roles for you based on your results.
Eventually, you may grow to have packages and services, but at the beginning, it's ok to offer lumped digital marketing + admin services.
More posts you won't want to miss:

We're diving into the role of a community manager, uncovering the essential skills and strategies needed to excel in this position.

Read More »

Deb Mitzel shares her personal journey to become a small business consultant and why she not only joined but also thrived in the UDMA School.

Read More »

Janelle Harlan shares her UDMA School review and how she went from a high-stress sales position to a thriving digital marketing career.

Read More »