Lessons from a Unicorn Digital Marketing Assistant who actually does the work:
Online remote work is exploding right now. There are so many opportunities for women to work from home by tapping into their personality strengths, talents and past work experiences. Today I want to share a new buzzword and opportunity for working from home in the digital marketing world because I know the power of being able to bring in income while having a flexible work schedule.
I love keeping my friends and students in the loop with virtual opportunities.
I recently had a sales mentor and coach Michelle Terpstra in my Digital Marketing Workgroup sharing her best tips for acing discovery calls with potential clients. Her training was so powerful at helping my freelancers and service providers show up confidently to the calls and lead the conversation to YESes … and ultimately getting booked!
She works with all kinds of private clients to help them master sales conversations and get more clients in the door. And one way her clients are able to do this extra work is because she helps them find and train Social Sellers to assist with the leg work!
I got to pick her brain about the Social Seller freelancers so you can see if this is the right gig for you, or if you can help your clients know who they need to hire next.

So let's dive into a hot topic and all the details of working as a Social Seller — don't worry this isn't a cold, spamming, yucky, networking marketing position!
This blog may contain affiliate links for programs, tools, and courses that I recommend. If you purchase these programs, I could receive a small commission. Thank you! I only recommend vetted programs and tools I use myself! Please check out my tool & resources guide here.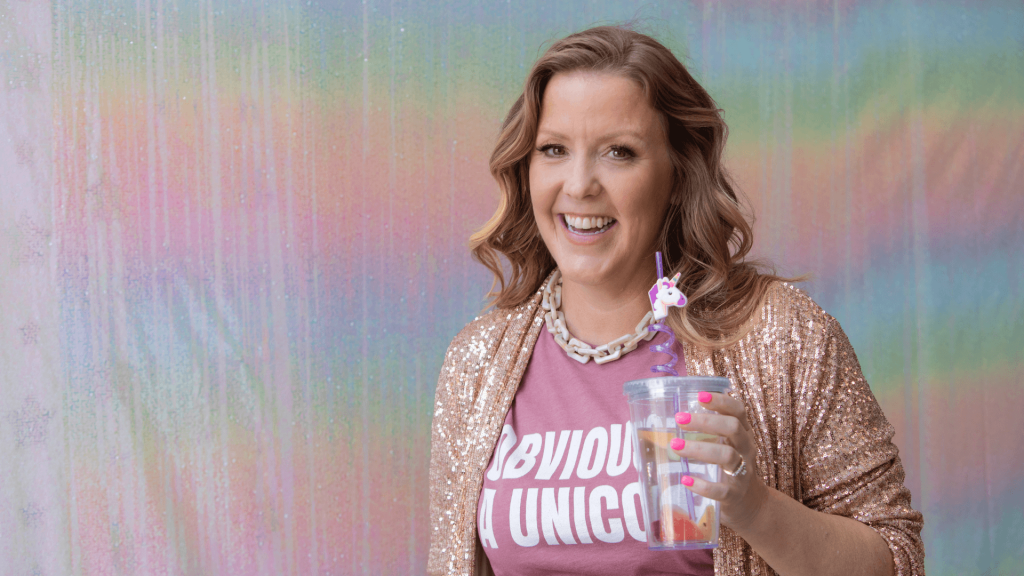 What is a Social Selling?
Social selling is a lead-generation and sales technique where salespeople directly interact with their prospects on media platforms to convert them into customers. These interactions mostly take place inside DM/Messenger.
As organic social media selling strategies are becoming more and more important each and every day for course creators, coaches, service-based entrepreneurs to convert leads into paying clients there is high demand for REAL people not BOTS to humanize the sales process via social selling.
People are getting smart. We know when bots are doing the work. We also respond to real human interaction, connection and invitations. Social selling is a way to bring people into our clients world on a one-to-one grassroots level.
What is a Social Seller?
Social sellers generate new leads through networking and connecting with potential new customers online. A good social seller knows who the target audience is, where they hang out and what to say to grab their attention and begin the relationship building process quickly. A bad social seller is afraid to reach out, stays in the friend zone too long and is inconsistent with follow up. A framework for communication, not a bro-script, is vital for success.
Tenacity, grit and a competitive edge will earn this person the big moolah. Depending on the position and business, some social sellers will be paid commission only while others will be paid a base plus commission.
What Tasks?
You better love direct messaging! DM/Messenger is the #1 way that social sellers do their job (well!). Grow email list, FB group, engage with new followers, network online to find leads, follow up with leads in a timely and strategic way, take field calls for high ticket offers which usually is a 15-minute call with an interested prospect to further qualify before handing off to the closer.
Good social sellers will eventually evolve into high ticket closers if they desire. Social sellers are great for live launch support, evergreen programs, Facebook Groups and selling digital products like courses. If the product or service is under $1,000, the social seller should be able to close this without a closer or the business owner getting involved. As the social seller improves their skill set, they will have the opportunity to be promoted to a high ticket closer if that is available within a business.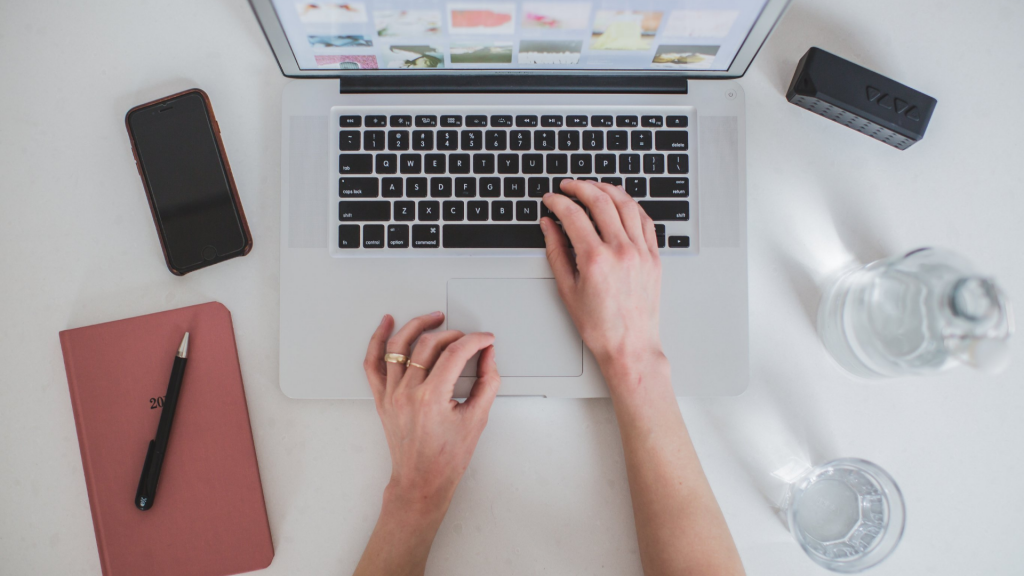 4 Perks of Being a Social Seller
Here are a few advantages to working from home as a social seller:
You'll get rewarded for results, which means limitless income. You won't be capped in an hourly wage. In general in digital marketing, when you can do the behind-the-scenes work that brings in leads and sales, you get paid better, ie: copywriting and launch work. The pay reward will incentivize you.
This is a great spot for intrepreneur personalities who would rather be the business builder inside a business instead of scaling their own business.You get to be involved in the business without having all of the financial burden and responsibilities.You get to help build a business and really be involved, valued and an essential part of the team. Not just a cog in the wheel.
In your work, you'll get to meet and connect with hundreds of new people each month. If you love chatting with people, learning their stories and helping them move forward with their problems, you'll love this work because you're truly serving them.
If you like a little adrenaline jolt, you will love social selling. It is an exciting type of job where each day is different and making sales will give you a kind of rush that FEELS awesome. You won't feel like you're doing the same thing. You get to rely on your brain, empathy skills and power of critical thinking.
What to Charge? What's the Workload?
Let's get to what you really want to know: the pay!
The cool thing about this remote work is the workload can vary. Clients can need your help anywhere from 10-40 hours per week. This is ideal for the stay-at-home mom who needs a job to fit into school hours, someone looking for extra cash, or someone who wants to escape their current job and replace it with full-time, lap-top living income.
The best part? To do this client work, all you need is wifi, laptop and cellphone. You could literally work from anywhere: your kitchen counter, soccer practice, traveling the country in an RV, etc.
The pay scale can be 3 different ways:
Commission Only: 20%-50% of sales depending on the product/program
Base + commission: $500-$1000 monthly base + 10%-20% commission
Some full-time spots open too: Benefits, Salary, Commission (varies greatly)
Part-time social sellers can make $2,000 per month on average, while full-time can make $5,000 per month per client.
Who makes a good Social Seller?
So you may be wondering if you're a good fit for this type of social selling work?
The ideal candidate should be:
Not timid in the DM/Messenger
A natural connector
Organized
Grit
Tenacity
Competitive edge
Motivated
Doesn't like to stay in the "comfort zone"
Loves learning
Takes feedback well
Love language is gifts AKA make more moolah and get rewarded with bonuses for big goals reached
If you don't like networking, cry when you are ghosted, fear "NO!" and aren't motivated by money, this isn't the best spot for you. Thick skin required.
What tech or digital marketing strategies do you need to know?
I highly recommend becoming savvy and pipeline management. That could be a google doc or sheet, Trello or a proper Customer Relationship Management (CRM) tool (which Michelle trains on and recommends) like Active Campaign.
A CRM helps entrepreneurs to optimize their daily schedules and prioritize tasks to make sure customers are not ignored and the key prospects are contacted on time. In fact, CRM allows entrepreneurs to track and spend more time with customers and hot leads, which leads to more deals closed and a stronger customer base. If you've good with computers, have admin and database experience, you'll be fine!
Click here to learn more about using your admin skills in the digital marketing world.
How to become a Social Seller VA
If you are interested in becoming a social seller go to and submit your information for Michelle to contact you. She offers a hands-on and in the field training opportunity for those interested in learning to master the skills needed. Doors open for this opportunity in the fall so be sure to be on the list. Find Michelle on Instagram: @themichelleterpstra or request to join her Facebook group where she is teaching her social selling techniques.
Discovery Call Success Pack to help with Social Selling
I hinted that Michelle Terpstra is a selling wizard and sales mentor. She's coached hundreds of successful business owners. Maybe this social selling gig isn't for you, but you do know that you need to get better at selling yourself in discovery calls, you should totally check out her selling training: The Discovery Call Success Pack. It's only $47 and you get access to Michelle's framework for how to get clients to say yes.
Typically freelancers always struggle with their first discovery calls, this training is GOLD and will help you know how to lead sales conversations that get you hired. Check it out here:
⚡Related Podcast Alert: 8 Things You Need to Start your VA Business ⚡
Want to start a virtual assistant business but afraid the cost will set you back?
Good news: starting a virtual assistant business doesn't require investing a ton of cash in the very beginning. There is a super low start-up cost and barrier to entry. And you can easily make your money back if you have the marketable skills and ability to perform the client work. Listen here!
Listen on Apple Podcasts here or search your fave podcast app.
The Takeaway: If you're a nurturing, caring person looking for remote work, consider social selling.
Because that old adage is true – you never get a second chance to make a first impression.
And business clients are nervous too. The would love to find a confident, smart digital marketing virtual assistant right away.
So if you can knock their socks off in the discovery call, they will be jumping to sign your contract and get on your schedule. And before you know it, you'll be booked out.
Further Reading:
-Emily, Digital Marketing Consultant and Implementer
"I help smart women learn the in-demand digital marketing strategies and tech skills to get hired as a unicorn virtual assistant."
4 Ways we can work together
1. Do you need to acquire digital marketing implementation skills? Check out the Unicorn Digital Marketing Assistant School. (It opens twice a year so jump on the waitlist)
2. Already doing the work and have clients? But need more clients and a better referral network? Apply for my Digital Marketing Workgroup.
3. Maybe you don't need to learn the hard skills but need help setting up your independent contractor business? Don't spend $1300 on a "typical start-your-VA business-course." Learn the quick steps in my Freelance Biz Kickstarter only $297. Inside you'll get a contract to use with your social media clients and services. 4. Need to hire a Unicorn Digital Marketing Assistant? Submit your job opportunity here. I'll share with my workgroups totally free.