Lessons from a Digital Marketing Virtual Assistant who actually does the work:
Today I'm excited to offer a guest blog post from Kristen Leigh, a freelance virtual assistant who offers web design services for her clients. When she first left her corporate job to work online as a virtual assistant, it wasn't what she thought it would be. But because she was smart and scrappy, she turned her online VA business around to offer a high-demand niche service that her clients really needed.
She's here to share some gold about why you might want to niche down yourself to become a website designer when working as a virtual assistant.
Here's Kristen Leigh's Story as a Virtual Assistant Who Busted Into the Online Space with Digital Web Design:
It only took me 6 months of being a full time "virtual assistant" to question why I left my job in the tech industry. Like, WTF did I do that for?!
For goodness sake, the office I worked in had a foosball table, a couple different gaming systems, a room to nap in, $20 bi-weekly massages, and summer food trucks!
Health insurance and all that important stuff was pretty good, too but… did I mention the $20 bi-weekly massages? With those types of perks you'd think I worked in Silicon Valley rather than the outskirts of Boston!
So why in the world did I quit my job for the uncertainty of entrepreneurship? I left those amazing perks behind because the work I was doing wasn't fulfilling to me.
Honestly, I was bored.
I'd worked in eCommerce in some capacity for nearly 6 years, not because I wanted to but because it's the career I happened to stumble into immediately after graduating college.
You can imagine my horror when 6 months after ditching the job and those amazing perks, I wasn't sure that being a "virtual assistant" was right for me.
The Bait and Switch: Work and Travel the World
Back in 2017 I stumbled upon a program that taught women how to start an online business and travel the world.
Totally baffled by the fact that traveling full time without being a travel influencer was a thing, I started researching every traveling virtual assistant I could find.
I feel all that research tricked me into thinking that the moment I went full time in my business I'd be making 6-figures, Airbnb hopping, and living a luxury lifestyle.
You feel that way, too?
That's why six months into my business – that's six months of working 40 hours a week in my business and zero hours a week on my business – I felt really discouraged by the business I had built.
Going back to corporate wasn't an option.
I knew the career path I could easily get back into wasn't right for me so I started changing up my service offerings instead. I went from identifying as "just" a virtual assistant to identifying as a web designer.
So I stopped offering every single thing under the sun and started offering web design and only the digital services that truly fulfilled me.
That shift was monumental for me. Did it get me to six-figures? No. Did it allow me to Airbnb hop? Technically, no.
But it did allow me to buy an RV and travel the United States for a year and a half before the world came to a screeching halt in March of 2020.
So this is where I tell you that you, too, should add web design to your digital service offerings.
But don't just take my word for it. Instead, let me explain 4 specific reasons of exactly how offering web design as a digital service provider changed my business and life.
1) Work Less, Make More Money
One reason why I chose to add web design to my virtual assistant services was because I knew I could charge $3,000 USD or more for a single project.
My web design projects on average take between 40 – 60 hours of complete focus and I now charge nearly $5,000 USD minimum for a project.
That's an hourly rate of between $83 and $125 USD!
To make $5K in my other digital service offerings, I'd have to work around 160 hours.
Now, I already confirmed that adding web design to my service offerings didn't push me over that six-figure line.
What I didn't tell you is that it was a personal choice. I limited myself to one web design project per month because that's all I needed to live a comfortable life.
For me, success wasn't and still isn't making six-figures. Success to me is working when I want, for how long I want, making as much money as I want and also relaxing when I want. (Like right now, I'm writing this post from a chair by the pool.)
"Work less, make more money?"
I used to think that was a foolish saying and every time I heard it I'd roll my eyes and think, "yeah right."
But adding web design to my services changed my perception on that phrase.
Web design has literally allowed me to work less (roughly 20 hours per week) and make more money than I was with hourly virtual assistant services.
2) Spend Time Doing Creative Work
Back in grade school I was a part of an advanced art group. Fast forward by about 10 years and the thought of me being an "advanced artist" was laughable.
It was so laughable that one of my high school art teachers told me – and I quote, "a kindergartener creates better artwork than you do."
Harsh? You bet!
It did a number on the mindset I had around whether or not I was a creative person.
I spent my corporate career in non-creative, analytical positions because I had a firm belief that I didn't have a creative bone in my body.
I'll let you in on a little secret: the first website I built wasn't that appealing to the eye.
But it wasn't until I built that very first website that I realized I am creative.
I had suppressed my creativity for so long but as I dove into web design I realized that on top of the creativity I was unleashing, creativity can also be learned.
With practice I became more creative. With practice I had a better eye for design.
Adding web design to my services allowed me to do less repetitive work like analytics and scheduling content and instead spend more time doing creative work.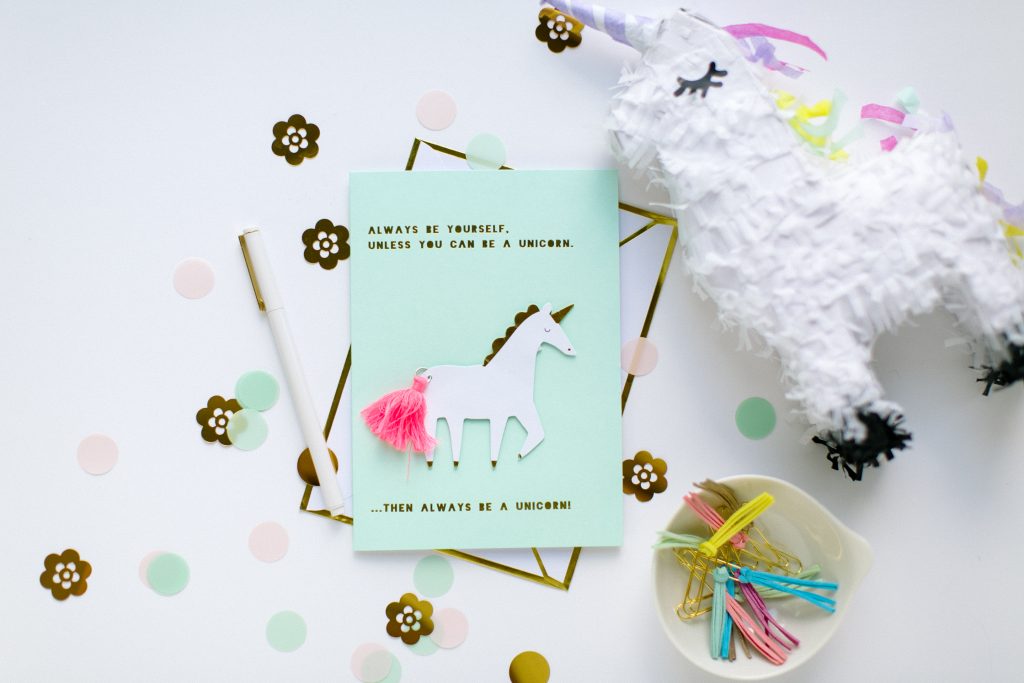 3) Add Variety to Your Standard Routine
Something I didn't expect to enjoy but quickly realized I did was the variety that web design projects add to your rather standard routine as a digital service provider.
When it comes to web design, I work on a project and then part ways with 90% of my clients. I have to reeeaaallly like a client in order to extend an offer for monthly website maintenance services.
This means with every web design project, my standard routine is being shaken up. What I know to be "normal" is completely changed because I'm working with a new client who has a different personality, different branding, different service or product offerings… different everything compared to my last client.
One month I was working on a website for a jewelry maker. Her branding matched the ocean with blues and greens and she had amazing photography of the pieces she created.
The next month I was building a website for a dog walker and pet sitter who doubled as a photographer. As a huge animal lover, being able to look at photos of cute pups all day was amazing.
Those two websites, those two clients, those two projects were so different. No two projects are alike which means you're constantly being challenged and doing new things.
4) Experience Self Growth
I believe everyone in this world would be better people if we all did three things:
Start and run a small business
Live in an RV for at least 6 months
Travel to a new country (preferably one with a drastically different economy than the one they were born in)
Starting and running a successful small business gave me a level of confidence in myself that I never had before.
It taught me to trust in myself, to believe in myself, and to never underestimate what I'm capable of accomplishing.
Maybe you can already relate to this? You don't need to add web design to your services to learn about yourself and experience self growth!
But, an even greater deal of self growth happened for me after I added web design to my services. I believe this happened for 2 reasons:
My income increased slightly so I had more money to invest in business masterminds that had a heavy focus on being an authentic business owner
I had way more free time (10 – 20 hours a week depending on the week) to rediscover what brings me joy
I wholeheartedly believe that if I would have continued down the path I was on, tracking my hours, doing analytical and scheduling work, and mainly working for my clients rather than on my business, I wouldn't be the person I am today.
Not too long ago I had a period of time where I was working less than 4 hours a day. With all that free time I started to go stir crazy.
Instead of taking on more clients to make more money, I decided to do something for me. I decided to dive head first into educating myself about how to start and run a vegan restaurant (one of my future goals).
It's been quite a ride, from starting as a virtual assistant to focusing on the lucrative niche of web design.
But I believe personal growth is heightened when you free up your time and just let yourself be.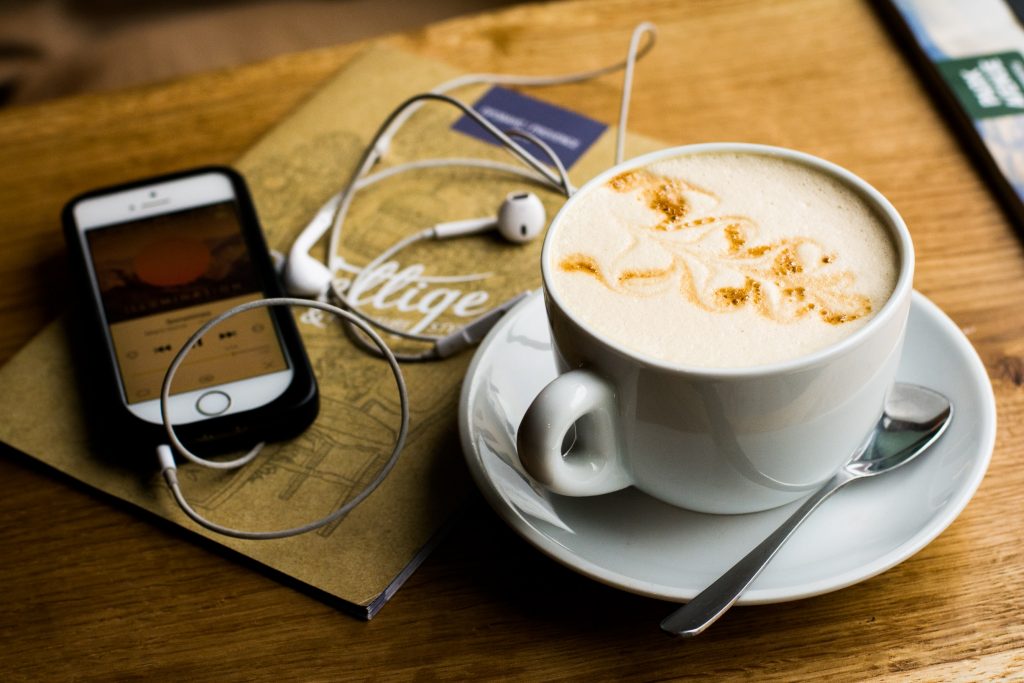 How to Start Offering Web Design as a Service
Recently I dove back into being a student but kind of in an unconventional way. I got a part time job at a vegan restaurant (because I have the free time now to follow my other dreams!) and told the owner that I wanted to learn how to start and run a similar business in a different location in a few years. It could have gone one of two ways – she could have said no – but fortunately she said yes.
As someone who has just started learning something new, I'm a firm believer that letting someone teach you something is the quickest way to reach your goals. In the past I've taken online courses and I've also taught myself things.
You always have the option to teach yourself. When you do that, you have to adjust your expectations.
If I decided to teach myself how to start and run a vegan restaurant, that dream would probably become a reality in 10+ years… if ever. That's too far in the future for me.
So instead, I'm letting someone else teach me through on the job training and I'm researching online courses that will help me, too. So don't be afraid to invest in yourself and give yourself the headstart you need.
A big thanks to Kristen Leigh for sharing her story! Want to learn more? Follow her on Facebook @ Kristen Leigh Web Design.
⚡Related Podcast Alert: Another virtual assistant who found huge success with web design⚡
Sarah Masci is another talented freelancer who exploded her own online business with web design!
Take a break and listen to my recent podcast episode:
If you're ready to follow in Kristen Leigh's footsteps, make sure you've joined the waitlist for my Unicorn Digital Marketing Assistant School HERE. We will be opening the doors soon, and you'll want to know about it. This is your chance to invest in yourself and make things happen this year.
Can't wait to hear what services you will offer next!
– Emily, Digital Media Virtual Assistant AND Small Business Owner
"I help smart women learn the in-demand digital marketing strategies and tech skills to get hired as a unicorn virtual assistant."
Further Reading:
-Emily, Digital Marketing Consultant and Implementer
"I help smart women learn the in-demand digital marketing strategies and profitable tech skills to get hired as a unicorn digital marketing assistant."
3 ways we can work together:
1. Do you need to acquire digital marketing implementation skills and build your workflows so you can solidly put yourself out there for work? Check out the Unicorn Digital Marketing Assistant School. (It opens twice a year so jump on the waitlist now!… I also share job leads with my students so it's a gateway for anyone who wants to build a freelance business that gives them flexibility and meaningful work). You can also choose to go through the self-study program now. Enroll here.
2. Already doing the work and have clients? But need more clients and a better referral network? Apply for my Digital Marketer's Workgroup. This is a tight-knit community of freelancers like you, supporting each other. Plus I've shared 1,600+ job opportunities with this community.
3. Need to hire a Unicorn Digital Marketing Assistant? Submit your job opportunity here. I'll share with my workgroups totally free.