Many of us got a taste for the work-from-home job life during the covid pandemic. And now so many people are looking for permanent remote, work-from-home jobs. This is especially true for those of us who are looking for a side biz. Wondering if working as a virtual assistant is an ideal side hustle?
My answer is a huge YES, for a lot of reasons.
So if you're here looking for details about working from home as a VA for your side hustle, keep reading!
This blog may contain affiliate links for programs, tools and courses that I recommend. If you purchase these programs, I could receive a small commission. Thank you! I only recommend vetted programs and tools I use myself! Please check out my tool & resources guide here.
How I Got Into Virtual Assistant Work as a Side Hustle
As you probably know, I have been working as a digital media marketing unicorn for years. And it has developed into a permanent career path for me.
It wasn't always that way. I started my own virtual assistant journey doing Pinterest work as a side hustle. It was almost accidental – an opportunity that practically fell into my lap.
But I quickly learned that working as a virtual assistant was the perfect side hustle for me as a busy mom and military wife.
We moved frequently and I rarely had family or a village of close friends nearby. My husband was often deployed or working long hours away from home. I became the default parent to our four kids, and knew that if I wanted a side hustle that it would have to be flexible and fit my schedule.
At first, I worked for my VA clients during nap time or once the kids were settled into bed for the night. I could sneak in work when my kids were entertained with a movie or hanging out on the sidelines of yet another sports practice. And I could close my laptop or put away my tablet whenever I needed to jump right back into the mom role, without a lot of stress and pressure hanging over my head.
And if you're a parent, you probably know how hard it can be to find reliable child care that fits a regular work schedule. It was so much easier to plan my digital marketing schedule around my child care options, and not the the other way around.
And that's how this "side hustle" that I stumbled into as a brand new virtual assistant started to make a lot of sense to me.
Not All Side Hustles Are the Same
There are a lot of reasons why people look for side hustles.
You might be working a 9-5 job in a career you love, but need a side gig for a little boost to your salary.
Maybe you're like me – a busy mom and military wife who missed the opportunity to use my brain and talk to real adults. And liked the idea of earning a little extra "fun money" in the process.
Or you could be like many of the teachers I know that have become successful VAs. Many who got started as virtual assistants because they were looking for a promising side hustle for some extra income. But they also needed the flexibility to schedule around their busy school year calendars while taking full advantage of long summer breaks.
And maybe you're just beginning a new career journey and are curious to see what options are out there.
Whatever your reasons, working from home as a virtual assistant offers a lot of benefits compared to other side hustle opportunities. And that's true whether you just want to work an extra 5-10 hours a week, or end up transitioning into online work permanently like I did.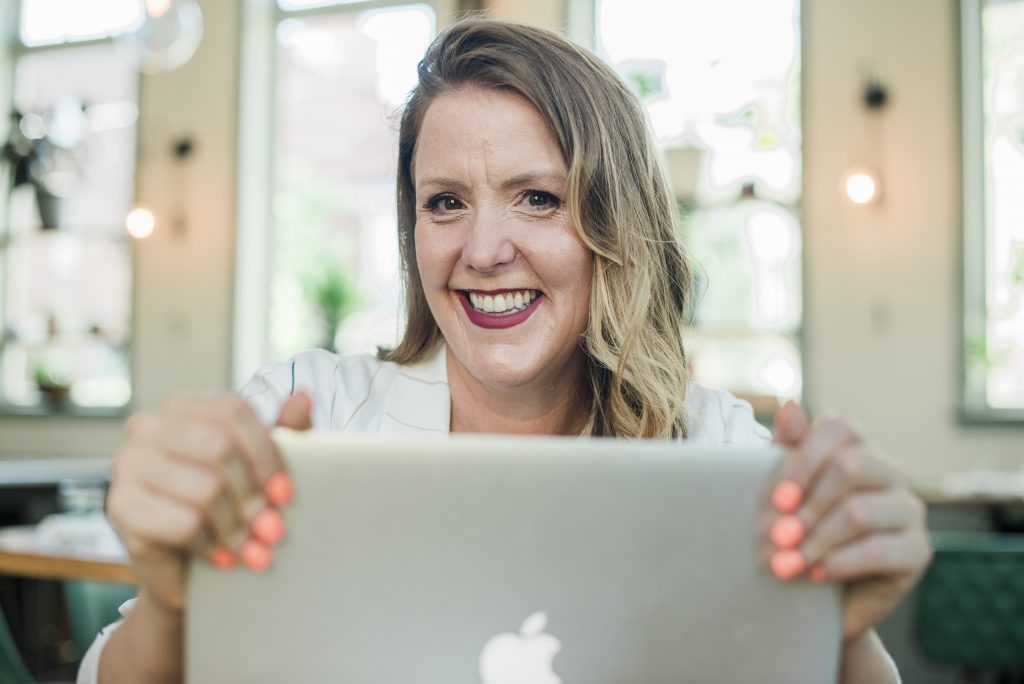 Think about all the options you have been considering for a side hustle. Chances are, they all have some disadvantages that are making you hesitant.
Let's look at a few popular options you might be thinking about:
MLM and social selling
Definitely a popular choice, but you've probably heard the horror stories, too. (Who else binged LuLaRich this year?!?)
Sure, there are some successful sales participants. But chances are you will need a large upfront investment and a lot of room to store inventory and marketing materials.
Your schedule is going to depend a lot on the needs of your customers. You have to hustle constantly for your downlines and uplines. Much of your target sales audience will be your own friends and family, and we all know how tiresome that gets.
With monthly minimums, mandatory inventory upgrades, and endless time spent chasing new leads, your side hustle is likely to bring a lot of extra stress and financial requirements than you probably don't need or want.
And in the end, even if it's fun, is it actually profitable?
Etsy and craft sales
I actually started an etsy shop myself. I love being creative and crafty, and actually had some friends asking to buy some things I had made.
It seemed like a win-win – making money with a side hustle that actually let me be creative, doing something I love?
Except I quickly realized it wasn't what all that I thought it would be.
I spent so much time running to Michael's to pick up more supplies. Or to the post office to drop off another round of orders.
There was a lot of time setting up product photos, uploading information, and playing the digital marketing game before I even realized what it was all about.
I was always stressed about figuring out new products that were unique to stand out from the crowd. That people actually wanted to buy. And that I could actually make myself.
Unfortunately, in the end, I would scramble for weeks to complete my products and then realize that I only made pennies on the dollar in profit.
Plus, the creative hobby that I used to love quickly began to feel like a dreaded chore.
Part-time work at a local business
I'm sure we all know people who have given up corporate careers and ended up working at something like a barista at their local Starbucks, and loving it.
But that's not a choice that is going to work for everyone. Rigid schedules, child care needs, transportation issues, limited salary options…if you need flexibility, it's just not a good answer.
The options are out there, but are they right for you?
You have choices, but ultimately you have to think about what works best for you and your situation.
Advantages of Doing Virtual Assistant Work as a Side Hustle
One of the biggest advantages is that you work for yourself. Sure, you work WITH small business owners but you are your own boss.
As a freelancer, you get to choose who you work with, and when. You set your own boundaries, work schedule, and services you want to provide.
Obviously you will need to have some flexibility, especially at first when you're getting your foot in the door, but in the end you're in charge. And that's priceless.
And unlike some other options I've discussed, this is a professional-level position. You're going to be working with legitimate small businesses as a trusted biz sidekick. Plus, these skills are easy to transfer in the future because they are quite in-demand in a variety of corporate, educational, and office settings.
And like I mentioned, there is not a big mandatory investment upfront. No required inventory to purchase, no setup fees that are billed.
It is important to be prepared to invest in yourself as a virtual assistant, even as a side hustle. That's how you grow and develop yourself into a top, in-demand digital marketing assistant.
But getting started doesn't have to be expensive. If you're smart, have some standard tech knowledge, and are confident and savvy enough to figure things out on your own, you're golden. It really just takes a reliable home computer and a solid internet connection to get started as a virtual assistant.
If you want to learn more about getting started as a VA, listen to my podcast episode that explains exactly what you need:
Or Listen via Apple | iHeartRadio | Spotify
Choosing the Best Virtual Assistant Services for a Side Hustle
This is one of the best reasons to do this work. You get to choose the services that you offer from a huge variety of options.
Just to start, here are a few ideas of services that a virtual assistant can offer as a side hustle:
Admin:
calendar management
transcription
email inbox support
customer service
Digital Marketing:
email marketing
sales funnels
search engine optimization (SEO)
affiliate marketing
social media content and strategy
copywriting and blog development
Creative Development:
graphic design
website design
video editing
Not to mention tech services, online course development, product research – the opportunities are endless.
Interested in learning more? Take a few minutes to watch my video that explains how to find your perfect niche of virtual assistant services:
Questions to Ask Yourself Before You Get Started as a Part-Time Virtual Assistant:
First, you need to know your own needs and realities. Be honest with yourself. Don't sugarcoat the strengths and weaknesses of your current lifestyle or you'll end up stressed and burnt out quickly.
Consider these questions:
How much overall time can you realistically devote each week?
It's easy to look at a schedule on paper and decide you have X number of hours available to devote to a side hustle. But do you really? Maybe your Thursday evenings are completely open on the calendar – but is that the day when you're completely exhausted from working your 9-5 and running errands all week? Plan accordingly.
How flexible is your daily routine?
Some VA tasks, such as inbox management, require regular ongoing check-ins. Your client will probably need you to be available every day, at least M-F. Often they will want you to check in throughout the day too. If you're hoping to find a side hustle that you can work strictly as a weekend warrior, look for tasks that you can batch and schedule ahead.
How consistent is your schedule throughout the year?
Does your routine stay consistent from month to month, or does your availability swing wildly from season to season? There are options for both situations, as long as you consider that when you begin your side hustle.
Am I a good fit for this potential client?
Focus on your ideal client. All small business owners have different personalities and needs. Some will need to connect with you often: to share ideas, check in on work, and complete tasks on short notice. Others are completely hands off and happy to assign projects to you a month in advance, letting you work on your own until you meet up at the deadline.
A more organized client is going to make sure you've got the materials you need when you need them. You'll be able to plan in advance and take advantage of the time you have.
A less organized client will require more prompting and waiting. Which can be frustrating if you have set aside a specific time to complete a task, but find yourself unable to do the work because you don't have what you need from the client.
Not every small business owner is going to be a fit for you if you're working a side hustle as a virtual assistant. Again, you might need to be more flexible at the beginning. But in the long run, focus on the clients that mesh with your own style and needs.
Can I follow through?
All clients are looking to work with someone who is dependable and will follow through. If you're the type of worker who is reliable, consistent, and does what you say you'll do, you could be good at being an independent contractor. Honestly, in this online space, this will make you stand out. But if you're flaky, flighty and tend NOT to follow through, this isn't the career field for you!
The Takeaway: Working a side hustle as a Virtual Assistant can be ideal IF you keep in mind some key points.
Looking back, I know why Pinterest was the perfect way for me to get started in a side hustle as a virtual assistant. It was easy to fit into my schedule, and was low-key enough that it didn't add stress to my already busy lifestyle.
There is not just one single way to be a virtual assistant, and that's why this could be perfect for you, too. From its huge flexibility and low start-up costs, to its long-term growth potential and range of services, the opportunities are limited only by your own boundaries.
Have more questions? Leave me a comment or connect with me on social media in the links below. I can't wait to see where this journey takes you!
-Emily, Digital Marketing Consultant and Implementer
"I help smart women learn the in-demand digital marketing strategies and profitable tech skills to get hired as a unicorn digital marketing assistant."
3 ways we can work together:
1. Do you need to acquire digital marketing implementation skills and build your workflows so you can solidly put yourself out there for work? Check out the Unicorn Digital Marketing Assistant School. (It opens twice a year so jump on the waitlist now!… I also share job leads with my students so it's a gateway for anyone who wants to build a freelance business that gives them flexibility and meaningful work). You can also choose to go through the self-study program now. Enroll here.
2. Already doing the work and have clients? But need more clients and a better referral network? Apply for my Digital Marketer's Workgroup. This is a tight-knit community of freelancers like you, supporting each other. Plus I've shared 1,600+ job opportunities with this community.
3. Need to hire a Unicorn Digital Marketing Assistant? Submit your job opportunity here. I'll share with my workgroups totally free.
For Further Reading: