Lessons from a Digital Marketing Virtual Assistant Who Actually Does the Work:
The term "Virtual Assistant" is such a vague term so I'd like to break down the different types of virtual assistants.
This can help you if you're thinking about becoming a Virtual Assistant so you know what hard skills to learn, which jobs to go after, what types of courses and networks to invest in, and use the right terms in your discovery call. This insight will help you find your track!
If you're already working as a virtual assistant, this will help you own the RIGHT title, be clear on your scope of work, attract the right clients, help you uplevel into your niche…. and command premium rates!
In addition, this applies to business owners who are hiring virtual assistants too. You'll want to be crystal clear with your job title and description to attract the most qualified candidate and hire the right teammate. (More on how to hire a VA below)
So let's dig in!
This blog may contain affiliate links for programs, tools, and courses that I recommend. If you purchase these programs, I could receive a small commission. Thank you! I only recommend vetted programs and tools I use myself! Please check out my tool & resources guide here.
Hi, I'm Emily
First let's start with an introduction. I'm Emily Reagan, I've been freelancing since the military made me leave my dream Public Relations Director position. I simply could not start over in a new media market. We had been moving every 1-3 years and it was wearing me down. I also was a new mom so I decided to stay at home for flexibility.
I started freelancing with a brick-and-mortar client offering PR and Facebook marketing and the rest is history. In the last 13 years, I've worked with 100+ clients including six years on Jennifer Allwood's team. I've worked with many creatives, designers, furniture painters, and bloggers. I've worked with course creators, service providers, and more.
Being called a VA always bugged me.
Maybe since I came from the military world where VA meant Veterans Affairs. Or after living in Virginia… VA was never appealing to me because I was not doing minimal work and it sounded like I wasn't involved in strategy and decisions.
Either way I knew it was not an appropriate title, and here's why.:
Virtual Assistant is not a job title or job description.
It's an umbrella term that refers to an industry where people work remotely supporting businesses. That is it.
Virtual assistants are independent contractors, either contracted for hours or completion of a particular service or project. They are typically paid by 1099-NEC (if U.S.) or W-8 BEN (if overseas).
As an independent contractor, there are a couple of things to know:
Your clients cannot treat you like an employee, or they will get in trouble with the IRS. There are laws that protect you against this misclassification. The IRS states "individual is an independent contractor if the payer has the right to control or direct only the result of the work and not what will be done and how it will be done."
You must have a contract.
Your client may not dictate the timeline, structure, style, and other parameters of a project or workload. You get to control this!
Your client may not treat you like an employee: giving you paid time off, reimbursing for expenses, etc.
You must perform a task or service that is outside the client's usual course of business. (You can't be working on the main business service. I.e. it's a copywriting agency and you're are doing most of their copywriting.)
You must pay your own self-employment tax
As an independent contractor, you must be your own advocate and look out for yourself in these situations. You will look smarter, gain trust and see why you need to charge more as a freelancer.
I know many VAs who become full-time employees on their teams. That's because once they get contracted, start doing work and prove themselves, they become indispensable. I totally teach this inside the Unicorn Digital Marketing Assistant School. If you can just get your foot in the door, you will quickly become invaluable and one hot commodity.
Ok, now that we've covered that, let's talk about types of virtual assistants.
VA Services
When it comes to services, you can really do anything under the sun. That's the beauty of it. You have the freedom as an independent contractor to decide what those services are! If you read about the employed classification rules, you cannot be controlled. You enter a contract that specifies the scope of work. You can say no to things outside the contract.
Another thing I teach is taking what you love doing, what you're passionate about, what you have experience in and transferring that into the online space. But you will need knowledge of online marketing and online business to get the job. If you can combine online marketing with your special powers then you'll be in demand!
Why does a job title even matter?
Have you heard the adage that you want to dress for and act like you already have your dream job … in order to get the dream job? The same is true with your job title.
Call yourself what you want to be. And you will step into that role.
The more specific you can be with your title you'll attract the right clients, and give them confidence you know what you're doing and that you're the right teammate to work with. But more importantly, with an accurate job title, you can charge more.
Read that again. With a more specific job title, you sound more official and you can charge more.
VA is too vague and underling sounding to me. Especially when I was doing more advanced digital marketing tasks and strategies. For years I struggled with what to call myself and I wish I had just owned the title: Digital Marketing Implementer.
If you don't want to stay an assistant forever, then change your title now.
Not let's get into the types of virtual assistants!
Types of Virtual Assistants
Admin Assistant
Admin Assistant is what most clients mean when they say "virtual assistant". Business owners want someone to help with the backend of the business both related to operations, HR and customer service. Even though it's still a catch-all job title, you could be in charge of one department of businsess or many. Admin Assistant tasks include:
Inbox Management
Calendar Management & Scheduling Appointments
Travel Arrangements
File Organization
Client Communications and Follow-Up
Transcriptions
Data Entry
Invoicing
SOPs
Customer Service
Executive Assistant
Executive assistant (EA) does the same thing as an admin assistant but their tasks are focused on serving the "C-level" person in the organization., ie: CEO, CFO, COO. The EA performs work-related tasks that help the C-level do better at their job and free up their time to work on high-level issues within the company. This is a great niche because it pays well and you work with one person. All the same tasks listed above apply to an EA's role.
🎧 You can learn more about the EA world and how to set up your packages by listening to this podcast episode here.
Personal Assistant
A personal assistant is different than an EA. You attend to personal and normal life issues. It still frees up time for the C-level to do their job, but they need help with day-to-day regular living things. Generally, the client, not the company, pays for the PA's services. Tasks include anything from home: ordering gifts, arranging meetings, booking drivers, handling personal travel arrangements, handling home projects, other assistants and coordinating family schedules, etc. It's a catch-all job where you need to be flexible and just be willing to help. It's a little bit easier to help in person but you can be a remote PA and still help. Ever read "Where'd You Go, Bernadette?" she had a PA!
Tech VA
Most businesses have an online component and they need help integrating various software programs and tech stacks to make sure they are working and sending data to each other. The tech piece is so important because it's how clients generate leads, book clients, collect payments, and communicate with their customers. It's where the majority of their business is happening. I dive deeper into a Tech VA here in this article.
If you're doing techie tasks, let's go ahead and upgrade your title: I encourage you to dump the "VA" of tech VA and call yourself a Tech Specialist instead. But absolutely go for the jobs that are hiring for a "tech VA."
Marketing Assistant
This is my realm. And full disclosure, these are the tasks I teach to other new freelancers. As a digital marketing assistant, I helped with all tasks that help grow, nurture and sell to an audience. It's a mix of work between technical, creative, and project management. Marketing assistants can help with multiple platforms and tech stacks that are involved with:
Content Marketing
Social Media Marketing

Affiliate Marketing

Email Marketing
SEO
Marketing Funnels
Website Updates
Public Relations
Graphic Design
Video Editing
Copywriting
Inside my Unicorn Digital Marketing Assistant School, I teach go-getters HOW to implement your client's marketing strategies when it comes to daily, weekly, and monthly tasks… and launches! This sets you up to build a healthy foundation and understanding of online marketing. If you want to know why digital marketing assistants are so rare and so popular — and why they book out easily, then listen to this podcast episode.
UDMA School will give you confidence in performing the digital marketing mechanics and tasks, and help you set up your freelance business and help you sign your first clients — all for less than the price of 1 college credit course. It's one of the few VA courses that actually teach HOW to implement the work.
FYI: Most VA courses focus on setting up your business: all stuff you can quickly google or get a lawyer's help or your local chamber.
What's in UDMA School
In 12 weeks in UDMA School, we cover the core tasks of email marketing, funnel building, blogging, website updates, affiliate marketing, and social media marketing. Afterall if you don't know HOW to do the work, you won't sign the clients. I teach my students what they need to know to get started and ultimately apply this marketing knowledge to different client businesses.
Once you start as an assistant, you can quickly uplevel into a marketing manager or one of the specialties below. I always recommend trying it out to gain clarity for your next career steps.
Creative Specialist … and many other titles
If you've picked your niche and narrowed down your service in any creative specialty go all in with that title. The world is your oyster. You can be a unicorn and combine your skills in a way that truly makes you unique… and is hard to find.
Here are a few ideas:
Affiliate Manager

Youtube Manager
Public Relations Specialist
And you can get even more specific from there, like my friend Brenna McGowan who does copywriting and prelaunches, or Brittany Herzberg who does SEO + copywriting client testimonials. At this level, you decide your own title and invent your role. But this doesn't happen over night. I don't advise starting out this niche unless you come to your new business with very specific skills and a client following.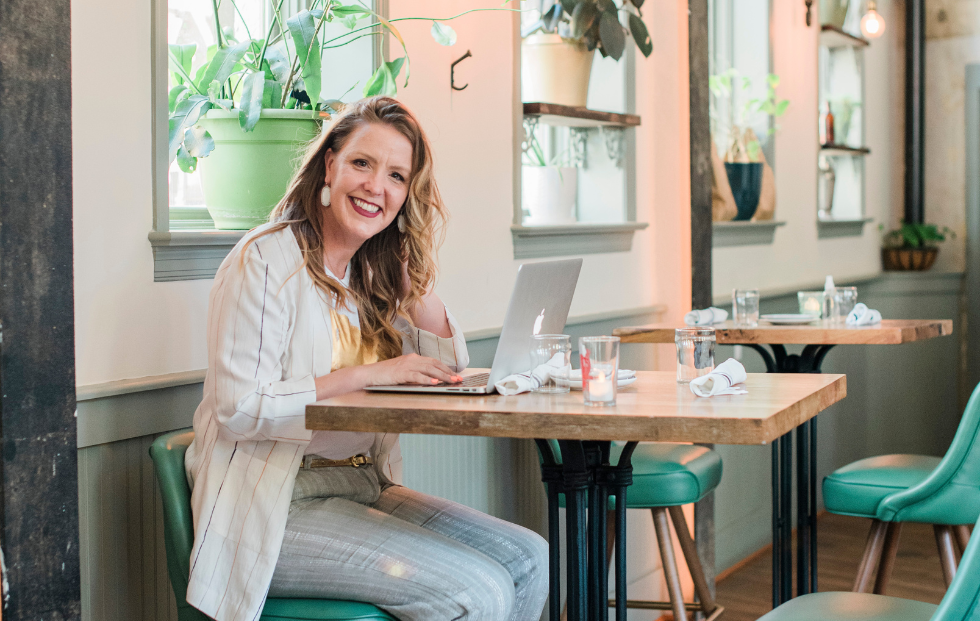 After reading everything here I hope you pick up on this one common thread: you get to decide every step of the way. That's why I love freelancing.
IMPORTANT: You'll see business owners posting jobs as "_______ VA"
For example: "Pinterest VA" … and you can read that two ways:
They are trying to dumb down the job and get someone to run their Pinterest account for cheap. They already don't devalue the work and are looking for cheap labor. That's a red flag 🚩
They don't know any better because VA is such a general, common term. That means in the discovery call you will educate them, explain the value of your work and use your proper title. Have them call you that title immediately and really take ownership and leadership as an independent contractor. Learn more about discovery calls here.
What to Charge as a Virtual Assistant
<
A quick 5 minute video on what to charge as a virtual assistant — If this information is helpful, please leave a thumb's up and subscribe to my channel while you're there!
⚡️ Podcast Alert: 8 Things You Need to Start Your VA Business
Want to start a virtual assistant business but afraid the cost will set you back?
Good news: starting a virtual assistant business doesn't require investing a ton of cash in the very beginning. There is a super low start-up cost and barrier to entry. And you can easily make your money back if you have the marketable skills and ability to perform the client work.
This episode of my Unicorns Unite podcast will help you start your new virtual assistant business
Listen on Apple | Spotify | iHeartRadio | Web browser
Want to know more about becoming a Virtual Assistant?
I've created a recorded infosession with everything you need to know to get started. It's called "How to Become a Virtual Assistant" and it's absolutely free. Sign up here.
Curious about starting your own service-based business from home?
This list is for you!
Grab my list of digital marketing-related tasks and services that online business owners are outsourcing and always need help with.
This is a goldmine of services you could be offering to your clients in your digital marketing VA business.
The Takeaway
The cool thing about all these different types of virtual assistants is: that we all work remotely. It's the perfect side hustle for someone who is a well-rounded jill-of-all-trades and a self-starter. And it's not permanent. You can start doing the client work — any mix of services you want — and then figure out your true sweet spot of services.
What Type of Virtual Assistant Should I Become?
If you don't know where to start with all of these virtual assistant options – take my quiz to help you see your personality strengths and what type of online role is best suited for you. Luckily, it's only 8 questions but will give you insight into your DISC personality and what you should lean into. It could be a mix of VA roles and tasks too.
Next Steps for Virtual Assistants
My Unicorn Digital Marketing Assistant School will show you the path to becoming a virtual digital marketing assistant — you'll learn how to do the work and get your first clients. If you have questions about it DM me on Instagram @emilyreaganpr or post in our Facebook Community.
You can do it!
Further Reading