Lessons from a Unicorn Digital Marketing Assistant who actually does the work.
This blog may contain affiliate links for programs, tools and courses that I recommend. If you purchase these programs, I could receive a small commission. Thank you! I only recommend vetted programs and tools I use myself! Please check out my tool & resources guide here.
I would have raised my prices sooner
I would have promoted myself and not waited until 2019 to start Instagram… Doh!
I would have treated it like a legit business.
My bank account would reflect the above efforts.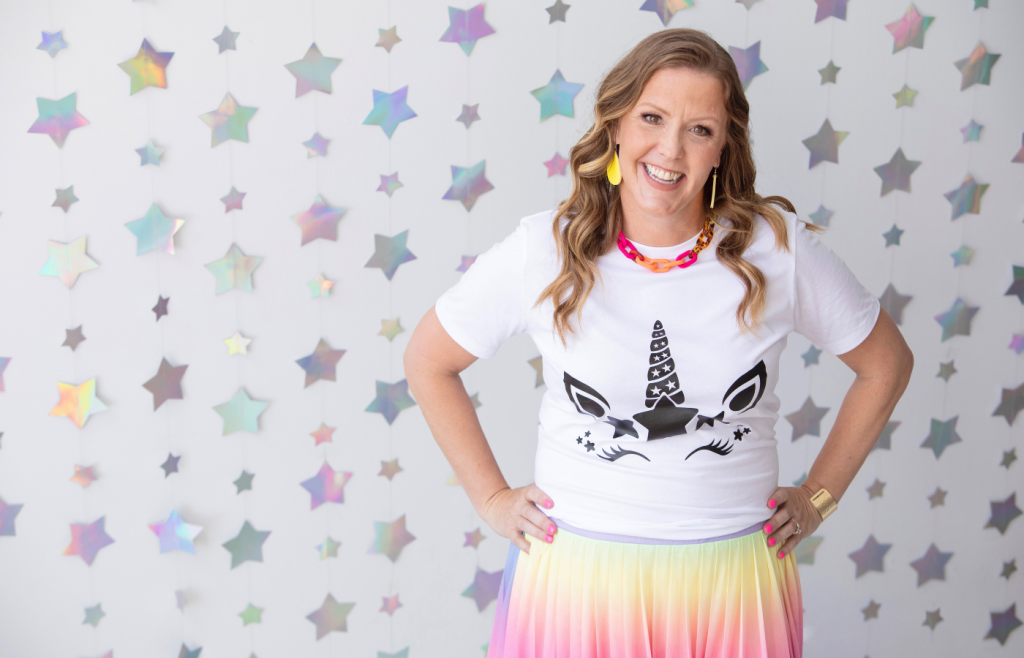 But you, my friend, are sitting pretty with a big clue in your freelancer life just by being here on my site, reading through my blogs & content, and learning from me. (Kudos to you, sister!)
I didn't have that.
So for years I worked quite happily and ignorantly. I was able to but my nose down, do the work and not be distracted or feel the pressure of my own impatience and need to rush to the finish line.
I was successful in my work, I hired and trained other women to work with me and take on their own clients. I replicated that path for my students inside my digital marketing course.
Here's what I want you to know:
A successful freelancer or virtual assistant business doesn't happen overnight
And any Freelancer/VA Coach who promises you instant gratification and success is yanking your chain with lies.
To become exceptional at anything, it takes:
—work, dedication, and time in grade
—making mistakes and learning from them.
—discomfort.
I didn't realize the journey I was on because I was an accidental freelancer. I wasn't intentional. I wasn't strategic. I was oblivious to what I was building and how to level up for years.
If I had known where I was going, that it would lead to an agency with bigger clients, day rates, bigger projects, and a digital course, I would have tried to rush it. I would have been sooooo impatient.
I see other new freelancers and virtual assistants struggling with this right now. They want the quick income replacement, rewards and to be charging premium prices … before they're ready.
So my BIG advice to you in business is to give it time.
You can't rush experience, confidence, and competency.
All of that comes with each task, each client, each new challenge.
And before you know it, you will FEEL it in your bones. It will pay off.
You have a gift of someone else's roadmap and experience. You don't need to make the same mistakes I did.
The hardest thing you will deal with is remembering your patience with the process.
This is your reminder. To say yes to the client work, show up doing your best, and keep going.


You can tap into my freelance experience here:


No Frills VA Podcast
But if you want a high-level dose of what to do in your own VA/freelance business, check out this episode of the No Frills VA Podcast, where Kiri and I discuss:
02:24 – What is a unicorn virtual assistant
03:31 – Trademark battles + naming your business
09:32 – Prior experience in broadcasting and when I felt I "made it"
15:51 – Becoming a VA via Pinterest work
22:58 – Getting those first clients without VA experience
26:27 – My "aha" moment with my own business
29:50 – On hiring friends and that time a client fired me
34:09 – Running your own agency
39:07 – When is a courses is right, and when to skip it
50:00 – Must-have characteristics of a good VA
53:49 – On setting and raising rate
55:27 – The mantra that will make you stand out
If you'd like to listen to the audio only (and not be distracted by my good looks), use this podcast player:
Click here for the Apple Podcast or Spotify podcast.
Podcast host Kiri has a cool start-up story about transforming from an in-person executive assistant to a virtual assistant  — and I promise I'll have her on my show to share her story, especially those lessons she learned to build her business back when virtual wasn't accepted, and how that pays off now. So look out for that FB live coming soon in my Facebook community.
Next Steps?
⚡Download my Top 10 Most-Requested Tasks as a Digital Marketing Service Provider ⚡
Click here download my digital services list.
One of three things will happen after you download my services list, you're going to:
1. walk away with ideas for services to offer in your new freelance business💡
2. realize you're already doing some of these and need to be charging for these services 💰
3. feel 1,000x more confident in your competency level and raise those rates 🙌
Ready to learn the digital marketing skills to kickstart your freelance service provider business?
I've got the in-the-trenches experience and will teach you everything I know inside the Unicorn Digital Marketing Assistant School
If you're brand new to the online space, or you've been working online for a while but are still struggling to get where you need to be, this is the course you need.
Because investing in your own growth and development is vital to finding (and getting hired for) those high-end virtual assistant online jobs.
My course will not only give you a solid foundation of digital marketing knowledge and tech skills – it will also give you loads of insider tips and direct job leads from my own network.
I can't usually take on any new clients of my own, and that's why I need more unicorn VAs in my network! I need smart go-getters that I can connect with all of these business owners who are reaching out to me.
Or, are you just starting to explore the idea of working online as a virtual assistant and aren't quite ready to dive right in?
Then you might want to start in my FB group – the Digital Marketing Assistant Lab .
This is a great place to dip into the online space whether you're brand new to the idea of working from home, or trying to build your virtual assistant biz.
Here you'll discover free trainings, regular live videos from me and guest interviews with industry experts, and links to lots of relevant content.
Inside the group you can also connect with plenty of online business owners and other work-from-home VAs who are building their new success stories.
Or maybe you're already hustling as a successful virtual assistant and just need more opportunities to find those high-level jobs and opportunities?
Then check out the Digital Marketing Workgroup!
This members-only group is open (by application only) for highly skilled and successful unicorn VAs.
Inside you'll make invaluable connections with other top-notch digital media professionals.
Not to mention the regular top-shelf tech trainings and virtual brainstorming sessions!
The insider networking with other working freelancers and virtual assistants is a golden opportunity.
Working from home definitely has its perks, but there are challenges too. Sometimes it feels lonely and isolating, right?
Not only do our members support and encourage each other, but I see so many job leads popping up there too.
There are frequently posts like, "Hey – my favorite client needs more help with XYZ but that's not really my thing. Who here can help her?!?"
This group is intentionally kept small and personal and is one of my own favorite places to hang out online. If you think you might be a good fit – reach out and apply!
The Takeaway: If you want to make more money, level up your job title inside a profitable niche. Position yourself for your dream job… now using these niches for virtual assistants.
I hope to see you in my network soon!
-Emily, Digital Marketing Consultant and Implementer
@emilyreaganpr
4 Ways we can work together
1. Do you need to acquire digital marketing implementation skills? Check out the Unicorn Digital Marketing Assistant School. (It opens twice a year so jump on the waitlist)
2. Already doing the work and have clients? But need more clients and a better referral network? Apply for my Digital Marketing Workgroup.
3. Maybe you don't need to learn the hard skills but need help setting up your independent contractor business? Don't spend $1300 on a "typical start-your-VA business-course." Learn the quick steps in my Freelance Biz Kickstarter only $297. Inside you'll get a contract to use with your social media clients and services.
4. Need to hire a Unicorn Digital Marketing Assistant? Submit your job opportunity here. I'll share with my workgroups totally free.
"I help smart women learn the in-demand digital marketing strategies and tech skills to get hired as a unicorn digital marketing assistant."
Further Reading: