To get the clients, to become booked out and charge premium rates, you really need to know how to brand yourself as a virtual assistant, freelancer or service pro.
This space is getting too competitive and it's easy to blend in with the vast sea of general virtual assistants.
I recently had a conversation with a fellow digital marketer Rita Suzanne, who I admire so much for her quality of work and vast knowledge of digital marketing (and coding), and overall attitude and commitment to helping women. She's a true unicorn in that she can do branding and website design. She shared her best tips to learn how to brand yourself as a virtual assistant, freelancer, service provider, or digital marketing assistant.
This blog may contain affiliate links for programs, tools, and courses that I recommend. If you purchase these programs, I could receive a small commission. Thank you! I only recommend vetted programs and tools I use myself! Please check out my tool & resources guide here.
How to Brand Yourself as a Virtual Assistant
According to Rita Suzanne, here are the five things you can do to set yourself apart:
1. Define your target audience
You have to hone in on you you really serve. This will set the tone for all of your branding and messaging. It just means that when you writing your copy and social posts, you are writing for that particular person. You can still work with whoever you like.
As an example I write to female military spouses as my target demographics. It doesn't mean I can't or won't help male spouses. But 92% of military spouses are female, and it is primarily my students too. I absolutely have men go through my program! When you call in your idea customer, you will get more booked calls. Casting a wide net doesn't help.
When you are talking to everyone you are talking to no one.
The power of one in marketing is having a clear and singular focus in everything you do in your marketing: your audience, your offer and your brand.
Video: 5 Ways to Brand Yourself as a Virtual Assistant
Pop in your earbuds and listen to Rita Suzanne's branding advice here in this video. Subscribe to my youtube channel while you're at it.
2. Discover your unique positioning
You have to figure out what makes you different. What is your unique selling proposition (USP?)
This means figuring out what makes you different from everyone else. This could even be things that you have deemed negative but it is how you will connect with your target audience on items/experiences/situations that are similar.
I had a background in public relations.
Rita Suzanne is being a self-taught developer on top of designing.
For my unicorn digital marketing assistants, I encourage you to lean into your education, past job experiences and hobbies to stand out.
It also makes you different if you understand and implement high-level marketing strategie – most admin VAs can't do that!
Make a list of what makes you different and don't be afraid to use this in your own marketing – be proud!!! Be confident!
3. Be consistent in your brand and marketing.
Consistency is important in the online space. Yes, I'm referring to posting and emailing matters. But here I mean staying consistent and cohesive in your brand,
Don't change your brand colors, fonts, patterns, all the time.
When we see biz owners flip flopping all over the place it does two things:
We don't recognize their materials and we skip over it and completely miss it.
We are seeded with doubt and wondering why the biz owner isn't confident… which makes us wonder if we can trust them with our money.
Once you decide on your brand board – stick to it. Get over chasing.
4. Give your brand time.
Your brand will develop over time and you can change with it.
(Tip: When you do… change it everywhere so it matches and is consistent across all channels.)
But really stay focused so you aren't chasing that shiny object syndrome. You can pivot your brand to meet the needs of your target audience, give it time to work before switching to the next thing.
(In the Youtube Video we go nuts about branding colors, tones and color palettes.)
5. Always be promoting.
Marketing 101 – you have to tell people what you do. You have to market yourself to make money.. I encourage the students in my Unicorn Digital Marketing Assistant School to start with a outreach to their inner circle of friends and families. It's scary to put yourself out there but your friends and family all know business owners who need your help. This is a safe indirect ask if you feel uncomfortable!
Promoting yourself does not just dancing daily on TikTok or Instagram…
Do you have an email signature in your emails?
Are your social media profiles sending people to your website?
Do you have a content plan?
How are you sending people to your website?
Is your personal FB Profile linked to your business profile?
How to Brand Yourself as a Virtual Assistant Bonus: Join the Networks
That's not all, Rita Suzanne and I have give you the best branding tips for freelance digital marketing assistants and virtual assistants but you still have to have:
Solid confidence and experience in your hard skills to be able to do the work
A network of people who refer you
I encourage you to join the right networks and build relationships as the BEST way to promote your business.
If you're already working in digital marketing freelance work, but struggle to promote yourself and you'd like consistent job leads, please apply for my Digital Marketing Workgroup. Learn more and apply here. 
I think the hardest thing about this freelancer world is getting started from nothing, when no one knows you and what you're capable of doing…. you also need to gain clarity in the type of work and clients you want to build you business around. All of that comes before you learn how to brand yourself as a virtual assistant.
Connect with Rita Suzanne:
⚡️Related Podcast Alert: Get Rita Suzanne's How to Brand Yourself as a Virtual Assistant Tips via Podcast
Or Listen via Apple | iHeartRadio | Spotify
The Takeaway:
Good advice: pick that one thing, stay consistent and get known for that one thing.
Fear does not pay the bills.
I hope you enjoyed this article to learn how to brand yourself as a virtual assistant…. Until Next time!
-Emily, Digital Marketing Consultant and Implementer
"I help smart women learn the in-demand digital marketing strategies and profitable tech skills to get hired as a unicorn digital marketing assistant."
3 ways we can work together:
1. Do you need to acquire digital marketing implementation skills and build your workflows so you can solidly put yourself out there for work? Check out the Unicorn Digital Marketing Assistant School. (It opens twice a year so jump on the waitlist now!… I also share job leads with my students so it's a gateway for anyone who wants to build a freelance business that gives them flexibility and meaningful work). You can also choose to go through the self-study program now. Enroll here.
2. Already doing the work and have clients? But need more clients and a better referral network? Apply for my Digital Marketer's Workgroup. This is a tight-knit community of freelancers like you, supporting each other. Plus I've shared 1,600+ job opportunities with this community.
3. Need to hire a Unicorn Digital Marketing Assistant? Submit your job opportunity here. I'll share with my workgroups totally free.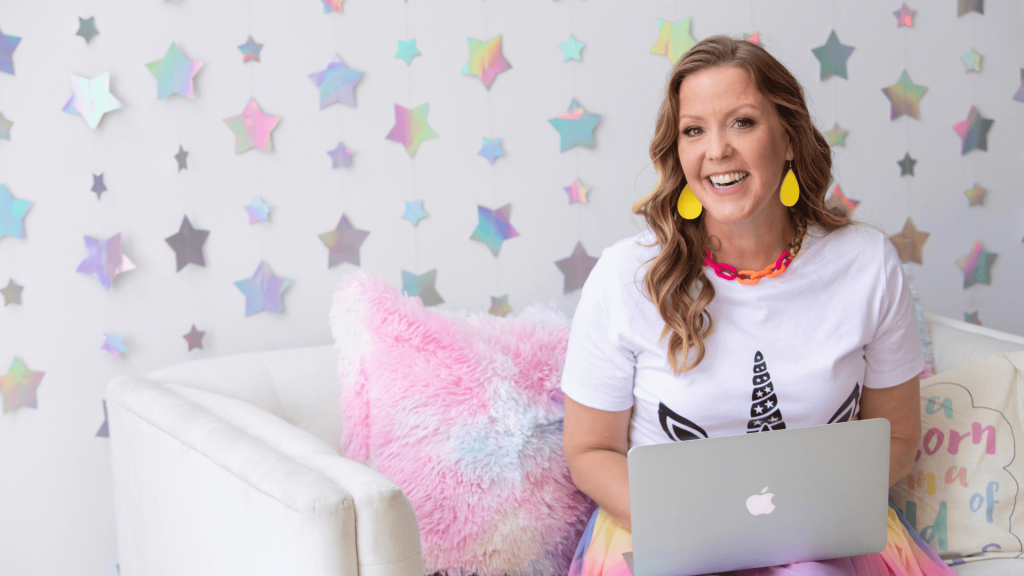 For Further Reading: