Lessons from a Unicorn Digital Marketing Assistant who actually does the work:
A client-virtual assistant relationship can be a beautiful thing. I love being a part of a client's growth and success, helping them, encouraging them and bringing new ideas to the table. And I am so grateful for the work!
It can also be a disaster.
Over the last 12 years, I've worked with many clients so I've learned to discern very quickly what is going to be a good working relationship. And what is NOT.
So let me give it to you straight: 5 signs a client is NOT a good fit and to realize this behavior is NOT acceptable.
Maybe this will give you the courage to dump the clients who are not a good fit for you and look for the clients who you can grow with!
Or maybe you will realize to not invest too much heartache and suffer when working with a client like this. (Aka … Put up with it in the short term. Don't take it personal. Get your experience and get out!)
Ultimately, the goal is to be super picky about who you work WITH… not just "for"…
Side note: I have been working as a digital marketing assistant in an ongoing, retainer capacity. So I have to be intentional and strategical which clients I align with and give my time too. This blog article applies to virtual assistants, online business managers, social media managers, Pinterest managers, etc.
It can also help you when you're doing project work and deciding whether to keep working with a client.
This blog may contain affiliate links for programs, tools, and courses that I recommend. If you purchase these programs, I could receive a small commission. Thank you! I only recommend vetted programs and tools I use myself! Please check out my tool & resources guide here.
5 Signs It's Not Working Out
1. They expect miracles.
As a digital marketing assistant, I've had numerous clients start with me, only to peter out within 4 months… because they expect overnight results with sales. They aren't in it for the long game.
An online business takes time. I think that's the biggest misconception because these online gurus make it look so easy. And since there is an extremely LOW start-up cost, tons of people start them with get-rich-quick dreams. It doesn't work that way.
Making money with an online business takes a while to show up consistently to get these revenue streams building up to where anyone can make a decent living.
It doesn't happen overnight.
When I come into the picture as a digital marketing assistant, I help these online business owners grow an email list, build an online audience, create a digital offer and make sales. The sales come last. Always. And that's IF they even have a good product.
They still have to do the market research, understand their customer avatar and get their product mix right. I can help grow the audience with little to no budget, but it takes TIME. I am not a miracle worker. If the expectations are unrealistic, then they won't see the value in what I do in growing sales funnels and nurturing leads. We will get nowhere.
Dumping thousands of dollars into a Facebook/Instagram ads manager can't help when there's not a good offer and people aren't buying the product organically.
Here's the thing: there's a difference between marketing and sales.
Marketing means I'll bring the traffic. It's the process of getting people interested in the goods and services being sold and attracting people to the business' brand, product, or service.
Sales is turning those leads into customers. It's persuading the customer to purchase the product and It involves answering their questions to provide relevant information about the product or service. But at the hard it's offer articulation and ideation — do you have a product people really want?
In one case with my Pinterest work (read how I started here) I was able to bring a client Amanda 32,000 website visitors to a single blog. I designed with the beautiful graphic design, wrote the SEO-rich keyword description and helped her format and optimize her blog.
But when the traffic is not converting to her offer, it's not my fault.
2. They don't follow through.
I am a content strategist. I can see the big picture and how the sales funnel will come together. But I cannot do all the work for the client. When I give advice, request content or photos and give suggestions to improve I can tell pretty quickly which client is a go-getter and taking their business seriously. I want to work with that client!
If I:
give advice on how to take better quality photos, they better do it.
ask for batch-written content for blog posts, they better do it.
require eyeballs to edit and add their own voice in, or approve content, they better do it.
need them to generate and give feedback on ideas, they better do it.
I can't spin my wheels for the no-getters.
I will focus on those who are going places and delivering and meeting *most* deadlines. Those who are showing up for their business.
And it's a two-way street, of course! I have to give them the respect and follow-through on my tasks. One of my clients calls me bossy pants. And we laugh about it. Hey my time is precious. So is theirs.
I like to get to the point if I sit down to work on a client's material and it's not ready, I will move on to the next. Then that client's work goes to the bottom of my to-do list.
I am a work from home mom and military spouse so I have a limited work week, based on appointments and school hours and when my husband is home.
Reality: I don't have the capacity to create work time out of nowhere OR drop everything to help a client.
If something really important comes up or we have a tech issue, I try to help my clients out as quickly as possible.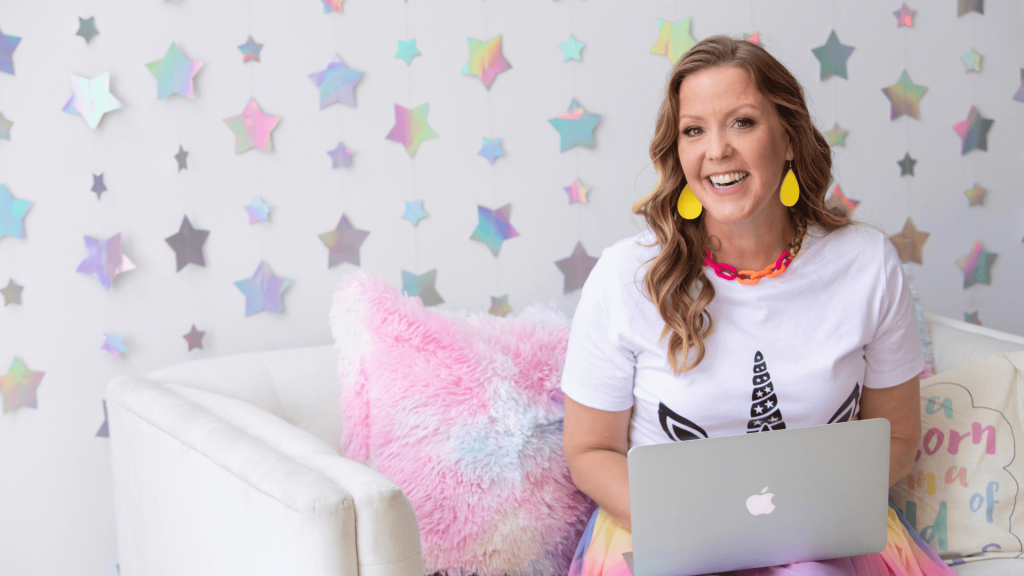 3. They operate at the last minute. ALL. THE. TIME.
But where I am in life and because of the quantity of my clients, I cannot operate last-minute anymore. I have learned to create boundaries and not enable this last-minute behavior.
I try to be accommodating which can easily turn into enabling. LOL. Except when in launch mode, most of this online work is done AHEAD OF TIME. That's why it's a beautiful remote work fit for me. Other VAs work as a side hustle with their regular job, they can't do it either. They have other clients too.
Their lack of planning is NOT my problem. (I can't absorb that frantic energy anymore!)
It would be nice to have a set time (office hours) when my client knows I am available for them. But my weeks are different. I don't have a routine. I hate it when clients expect me to drop everything for them, and are not paying me enough. (There I said it! There is a price for being ON CALL!!!!)
It's taking advantage of my time and me giving away my time if I don't set those boundaries. Things happen but last-minute cannot be my routine or my problem ALL THE TIME.
A good option: have the client pay me extra for being available or have them pay a retainer for a set amount of hours no matter what. Have clients pay more when they need fast turn arounds. Charge extra aka rush fees when they need things faster than usual.
Note to Clients: I get it, as a work-from-home mom running my own business, it's so easy to get behind and have things pop up. But ultimately we all set and rank our priorities. And business owners do it too. As a client, you can't expect a VA to make a business task a priority, if it's not your priority. This should probably be its own blog, lol.
I am a team player, but I am not going to let my client's lack of planning become my problem *every time*.
Truth: I am also a deadline girl (journalism major here) so I get it. I don't want this to translate that I don't care about my client's business. But not everything is a crisis. Not everything should be late.
If you respect my time and want to work with me, you'll plan ahead as much as possible.
⚡️Related Podcast Alert: Setting Client Boundaries
Listen on Apple Podcasts or on your fave podcast app
4. They don't give credit.
I am an idea fountain. And I am constantly educating myself as a digital marketing consultant and strategist. It's the worst feeling when I give away my ideas … don't get an acknowledgment or a thank you … and then see a client implement it. And make lots money from it.
Seriously! This happens A LOT. I know, it's mainly my fault for not making charging more in consulting session. It can be a gray area when you're working on a team and a team player and care about your clients.

But my best consulting advice is to guard your ideas, guard your marketing plans and CHARGE FOR THEM. Only share with clients who are invested in YOU. Make sure you're part of a team or getting paid appropriately for this type of idea-generating work.
I told a client about Pinterest marketing as a traffic driver and she went out and made 30k off a webinar kinda sorta teaching it. GROAN.
Just so you know, if you're helping out with a launch — whether pre-launch or during the launch — it is normal to be incentivized and be compensated based on how successful that launch is. That will be another blog one day….
We aren't all doing this for money.
There are ways to show appreciation and feel valued on a team:
Words of Affirmation, Just say THANK YOU
Give credit when credit is due (shoutouts via social media or in team meeting)
Monetary Rewarding ( % of launches and bonuses) are totally appropriate
Give Referrals
Acknowledge Contributions
5. They can't communicate.
Sometimes it's just not working out. Whether it's the method of communication or the style of communication. Expectations and tasks need to be clearly communicated and received.
Personally, I like email for communication. It's well documented and clearly stated. (This is good for contract work to show that work is offered and accepted and payment is due!) I like running to-do lists and team management software like Asana, Trello, Monday or Slack to keep track of deadlines and tasks.
I keep track of my work in google docs and google sheets, which sometimes I share with clients and teammates. Sometimes they don't bother to even look at or understand!!
I get overwhelmed with too many communication channels, texts, FB messages, IG direct messages, other communication apps, like Voxer.
Then there's the style of communication. So many times I operated under the wrong info. I like specific commands. "You do this. I'll do this. I expect this." When I finish something and get it to a client and they never respond, it communicates they don't value my time, effort, and role.
I get behind in my business all the time. If I need something just taken care of completely, I let that teammate know. If I want to be involved in the process, I communicate that! Plus, if I am going to be super busy, and this is not my priority, I communicate that!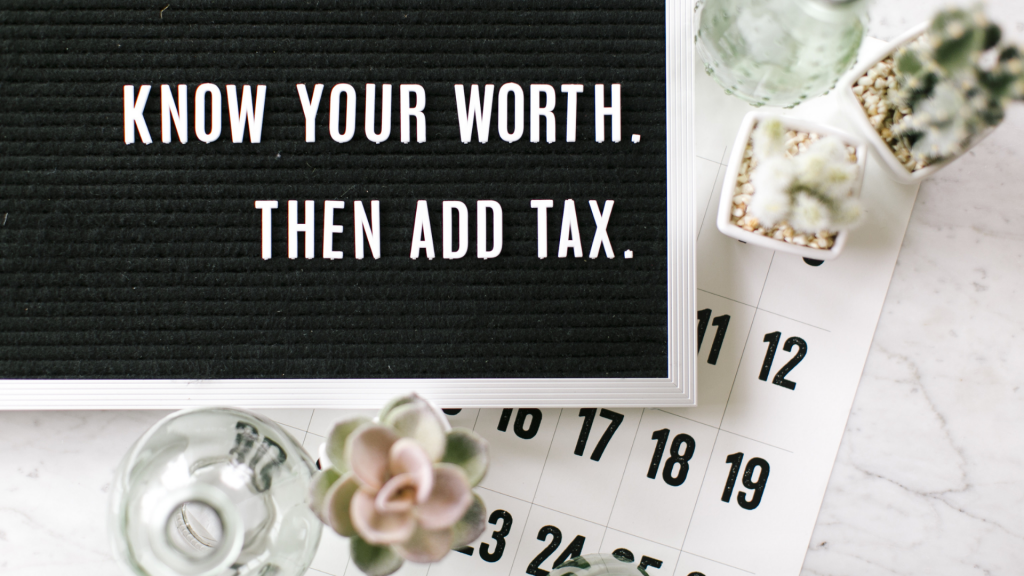 BONUS: They don't want to pay you fairly, aka don't see your value.
This is opening a can of worms, but it needs to be said here. My best clients encouraged me to raise my prices NOT the other way around.
3 Mistakes I've made as a Virtual Assistant
So there you have it. Me griping about bad clients. I just don't want you to feel alone in this. Because working with not fun clients can make you feel crazy. You will wonder if it's YOU. If it's YOUR FAULT. And the bottom line is: there are better clients out there.
These are my telltale signs when I know it's time to part ways with a bad, underperforming, unrealistic client. But only if this behavior continues and never improves.
It may not always be easy to walk away from this type of client client, but just know there are many good clients out there to help so don't settle for anyone who isn't fun to work with and doesn't appreciate all your work!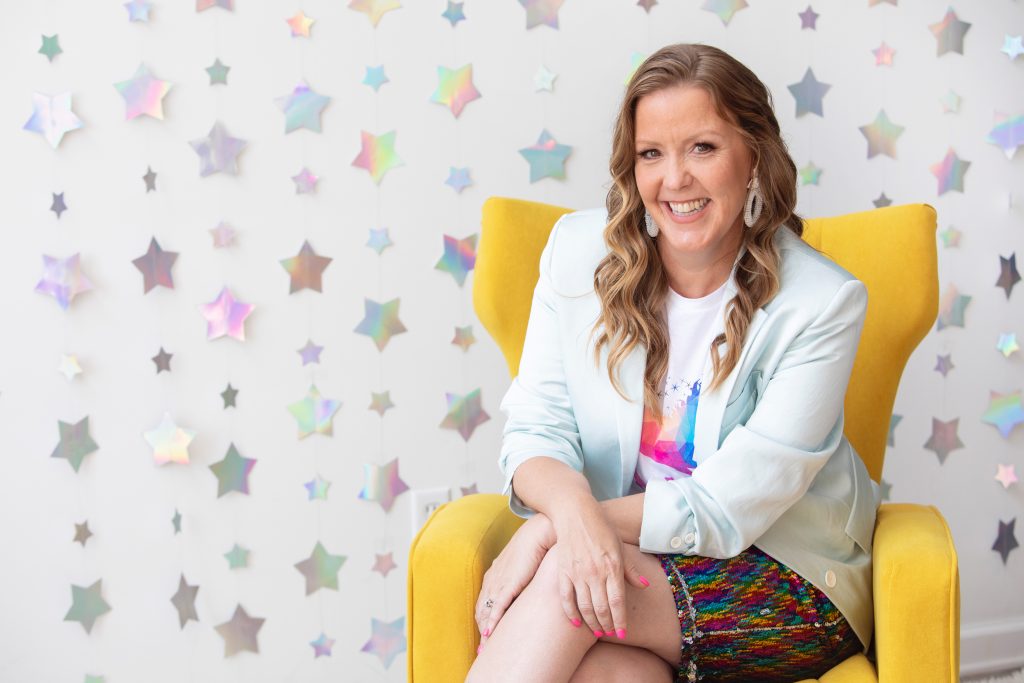 The Takeaway: If you have clients doing these 5 things it may be time to move on. Because if your client roster if full of less-than-ideal clients, you won't have the room or the capacity to say YES to the dream client.
If you're thinking about walking away from a client, here's 5 questions to ask yourself before you leave. I wrote that article for a friend who was leaving a big successful client. It was painful to leave, but when you answer these questions you'll know in your heart what you need to do.
Need Clients?
If you're looking for new clients and have digital marketing skills, I have shared over 900 job leads with my Digital Marketing Workgroup – a $47/month community for freelance digital marketing assistants, specialists and managers. Would love to have you apply!
The client leads are mix of course creators, membership site owners, subscription box entrepreneurs, biz coaches, service providers, bloggers and influencers who need a teammate to help with a mix of digital marketing tasks. No promises that they're all the perfect client, but you'll get job leads handed to you and you can decide who you want to work with. If you're a go-getter and confident in your work, this will pay off.
Further Reading:
Thanks for stopping by. Hope to connect with you in the online space!
-Emily, Digital Marketing Consultant and Implementer
"I help smart women learn the in-demand digital marketing strategies and profitable tech skills to get hired as a unicorn digital marketing assistant."
3 ways we can work together:
1. Do you need to acquire digital marketing implementation skills and build your workflows so you can solidly put yourself out there for work? Check out the Unicorn Digital Marketing Assistant School. (It opens twice a year so jump on the waitlist now!… I also share job leads with my students so it's a gateway for anyone who wants to build a freelance business that gives them flexibility and meaningful work). You can also choose to go through the self-study program now. Enroll here.
2. Already doing the work and have clients? But need more clients and a better referral network? Apply for my Digital Marketer's Workgroup. This is a tight-knit community of freelancers like you, supporting each other. Plus I've shared 1,600+ job opportunities with this community.
3. Need to hire a Unicorn Digital Marketing Assistant? Submit your job opportunity here. I'll share with my workgroups totally free.