Lessons from a Unicorn Digital Marketing Assistant who actually does the work:
So what's your personality type? Maybe it's been years since you've done a personality type test or you just discovered your Enneagram online last week. As a virtual assistant, you need to know what the most popular personality tests are and know your results. Plus how they can help match you with your clients.
If you're a business owner, a personality test can help make sure that a potential virtual assistant will be a good fit for your brand and team before you've signed the contract.
Why are they even used?
At the basic level, most personality "tests" help group people into categories based on their traits and attributes. Maybe you're super organized and pay close attention to ALL.THE.DETAILS. Or instead you're very creative and laid back. Perhaps you thrive when you're working closely with a team. You like to have lots of back and forth conversation during a project. Or maybe you do your best work when you can complete your task on your own. You prefer to only meet back once you have your final results.
Taking a personality type test can be an eye-opening experience. It might help you learn more about how you handle your work strategies and interpersonal relationships. At the least, they are usually fun and entertaining to compare with your friends on social media.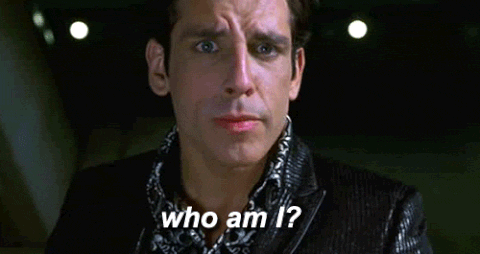 What does that have to do with a VA or freelancer service provider?
Companies and human resource experts invest thousands each year in tests like these. They need to make sure that they hire someone that will be a good fit for their company. And even small business owners are using them when they add someone to their team. Nobody wants to waste their time with a new team member that just isn't going to mesh with their business. And sometimes that isn't obvious after just a phone interview or video chat.
And as a VA, you want to know that you're working with a client that is a good fit. If you're super focused on careful planning with clear deadlines, you're going to be very frustrated with a client who always sends you their content a week past the due date. But maybe you work best in creative bursts of energy followed by a natural lull of downtime. Then you're going to be stressed with a business owner who expects daily updates and constant progress.
So don't be surprised if a potential client asks you for your results from one of these personality tests. I'm seeing it more and more in job op ads. As a go-getter unicorn VA, you're going to look like a rockstar if you can jump right into that conversation.
For you business owners out there, finding out your own personality type can also help you build your mission and vision for your work. From crafting your branding design to finding your ultimate niche, it can help you create a real, authentic brand that fits you and feels natural when you promote it. And that's what your customers want.
Here are five personality tests for virtual assistants:
The Enneagram is based on very old ideas about how we see the world around us, and how we interact with it. It's become very popular recently on social media, so you've probably seen people talking about their personality "type" and their "wing", or even just posting something like "T3W2" as an abbreviation. There are quite a few online versions of free tests that give you results for your Enneagram type.
Myers-Briggs has been a classic personality type test that has been used for years. There are four basic groups of two options each (such as introvert vs. extrovert), that combine to create 16 unique personality types. So, it's often called the "sixteen types". You've probably seen people refer to themselves as INFJ or ENFP, for example. Not only can you find free tests online, but you can also find guidelines about how you can work and communicate best with other individuals based on each of your personality types.
The KOLBE tests prides itself on putting less focus on how you "feel" and instead on how you "act" or "do". It's going to help you see how you take action, compared to others. This can be especially helpful in a working client relationship. If you're struggling to mesh with certain clients or a new VA team member, the KOLBE test can give you insight into how you might have different ways of accomplishing the same tasks.
Formerly known as the Clifton StrengthsFinder, the Gallup Strengths Assessment will take your natural talents and rank them according to 34 themes. There are four main domains of strengths: executing, relationship building, influencing and strategic thinking. You can already see if you're high on executing as a virtual assistant you need to milk that for all it's worth. And there are times when the others apply too. For example, someone with high relationship building talent would be an ideal Facebook Community Manager. The Gallup test isn't cheap, so try the free High5Test.
The core values index, or CVI, is known as the test that focuses on your deepest thinking styles, communication preferences, and fears and strengths. In theory, these are the things that won't change as you grow and develop in your business life. So, they become a guideline for planning your long term plans and goals around your basic core values. A person's CVI might be a "merchant-banker" or a "builder-innovator".
⚡Related Podcast Alert: Using the CVI TEST in your client Relationships
Listen on Apple Podcasts or search your favorite podcast app
Where should you utilize your personality test results:
Milk your strengths for all they're worth. Online Business owners are desperately searching for help to run and manage their businesses. Lean in to what you're good at and use it in your own marketing and self promotion.
1. Your about page on your website. I have seen clever ways to pull out your personality results and showcase them on this landing page.
2. Your portfolio. Have a section about you and how you work. Tap into those strengths!
3. In your discovery calls. Yes, when you share insight to working with you and your process, share your results!
4. Your social media. Make your personality results one of your core content pillars in your own social media marketing
The Takeaway: Play around with personality tests online if you're a VA and use them to your advantage in your next discovery call
Whether you're a virtual assistant, digital marketing assistant or freelancer who wants to gain more clients, or a small business owner that wants to grow, it's worth a few hours of your time to play around with some of the online personality tests. It's going to give you insight into your own strengths and needs. And it will help you make better matches before you sign those new client contracts!
The goal isn't to try to change or hide your personality. Instead, once you understand your work styles and how you interact with people, you'll get along much better with your clients and team members. And that's why you'll be a rockstar!
Lean into your strengths and talents when deciding what to services to niche down to, when you're having days when you're doubting yourself or psyching yourself up for a discovery call.
Further Reading
Now let your personality shine!
-Emily, Digital Marketing Consultant and Implementer
4 Ways we can work together
1. Do you need to acquire digital marketing implementation skills? Check out the Unicorn Digital Marketing Assistant School. (It opens twice a year so jump on the waitlist)
2. Already doing the work and have clients? But need more clients and a better referral network? Apply for my Digital Marketing Workgroup.
3. Maybe you don't need to learn the hard skills but need help setting up your independent contractor business? Don't spend $1300 on a "typical start-your-VA business-course." Learn the quick steps in my Freelance Biz Kickstarter only $297. Inside you'll get a contract to use with your social media clients and services.
4. Need to hire a Unicorn Digital Marketing Assistant? Submit your job opportunity here. I'll share with my workgroups totally free.
"I WILL MAKE AN ARMY OF VAS WHO CAN HELP ONLINE BUSINESS OWNERS!!!"
Get more quick tips and trainings:
I've been working in digital marketing for years, and I've learned a lot of great info. And now I've made it a goal to help others like you to break into the online space and help these clients who are desperate for a well-rounded, digital marketing savvy virtual assistant to join their business team. Join my Facebook community to start learning how to start working online.
Get started online:
Feeling overwhelmed and not sure how you can work from home and build your own online digital media business? Take a deep breath – you can do this. First start here with my list of 10 popular tasks that online businesses need help with the most!
These are the tasks that new clients are constantly asking for help with, and skills that they really need to find in a virtual assistant. Get access to this free download right now. Then make sure your own VA toolkit is up-to-date and relevant, and decide where you might need to invest in new growth and development for your biz.